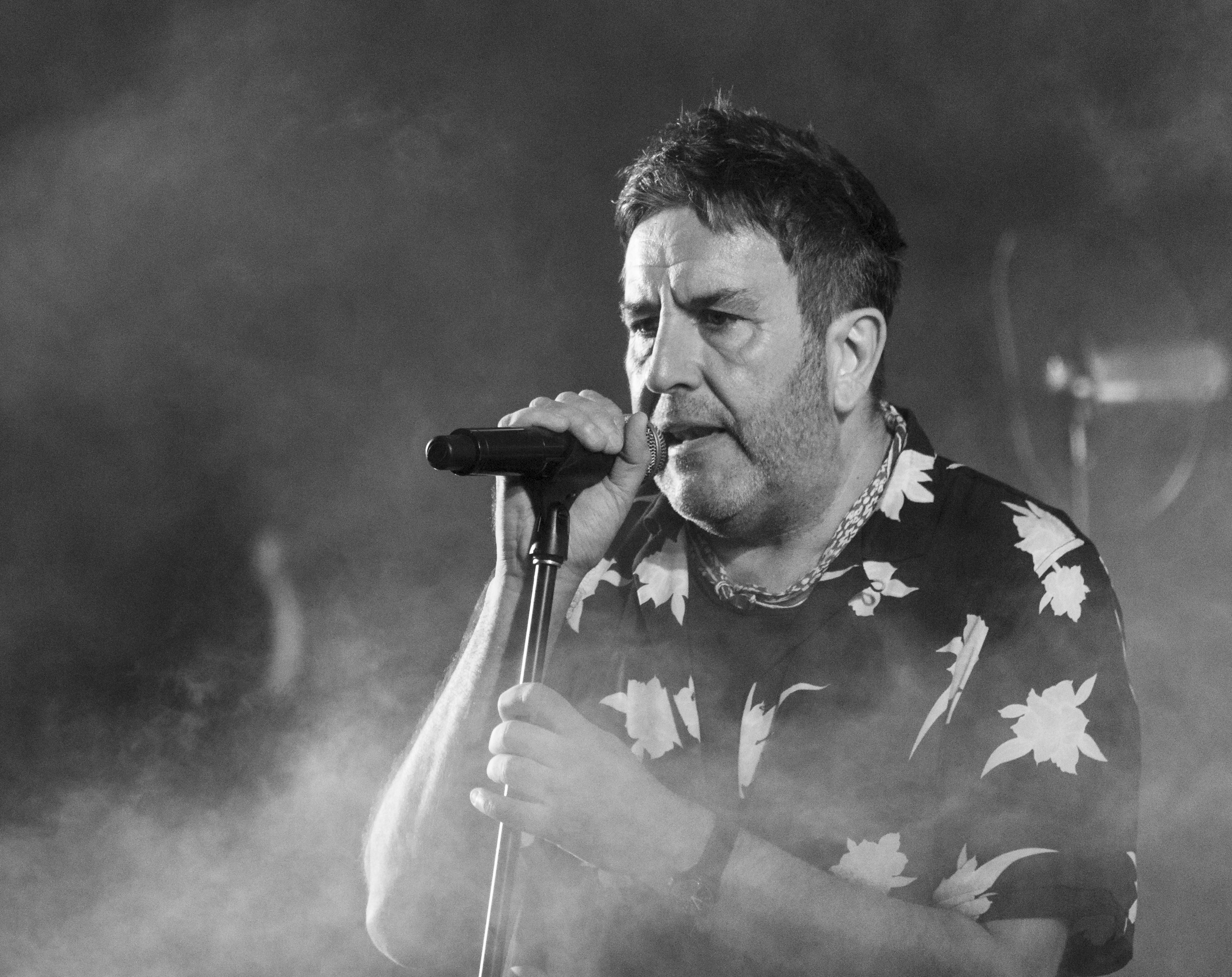 In the tour-heavy years since reforming back in 2008, The Specials have continuously re-affirmed their status not simply as bona fide 2-tone legends, they have underlined their ironclad rep as one of the all-time greats. Vital and visionary in equal measure, few acts, anywhere in the world, have equally defined and transcended genre like they have, all the while keeping two eyes firmly fixed on the horizon. Off the back of the release of Encore – their first album with vocalist Terry Hall since 1981 – the band's generation-spanning set at Bangor Seafront tonight as part of Open House 2019 only serves to confirm this fact.
Stepping out on a stage adorned with miscellaneous placards featuring timely reminders such as "help someone", "right wrong" and "listen to Sly and the Family Stone", there's something uniquely heartening to see the Specials line up in their current formation. Though one may legitimately pine for the good old days of Jerry Dammers, Neville Staple, Roddy Radiation et al., the vital presence of founding members Terry Hall, guitarist Lynval Golding (below) and bassist Horace Panter is more than bolstered via a veritable dream-team in the form of keyboardist Nikolaj Torp Larsen, guitarist Steve Craddock, Pablo Mendelssohn on trumpet, trombonist Tim Smart and new drummer Kenrick Rowe (who more than honours the legacy of the late, great John Bradbury.) With the Specials, the moment is always now.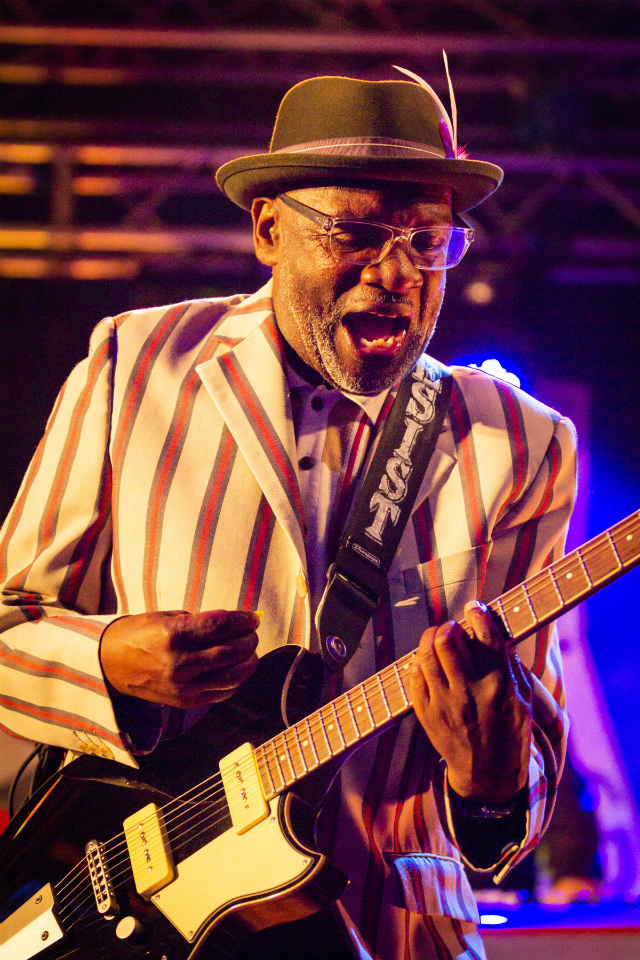 Starting on the timeless dub doom of 'Man at C&A', Hall and co. fare emphatic from the get-go. Though one of the band's slower, more spooked-out efforts, it sets the tone and then some: as Encore more than attested to, plus ça change, plus c'est la même chose. Note perfect, a slew of classics including 'Rat Race', 'Friday Night, Saturday Morning' and 'Do Nothing' follow in quick sucsession, and double up as a reminder that the band's heyday was much more than the songs that were always going to evoke the biggest reaction tonight. As well as the frisson-inducing fever of the likes of 'Concrete Jungle' and 'Gangsters' – just two latter-set highlights – a handful of new tracks make for outright peaks. While a cover of The Valentines' 'Blam Blam Fever' sees Horace Panter's (below) brilliantly bobbing bass motifs come to the fore, '10 Commandments' is nothing short of exceptional. Featuring the boundlessly cool Saffiyah Khan on vocals, it drives home the Specials' continued relevance.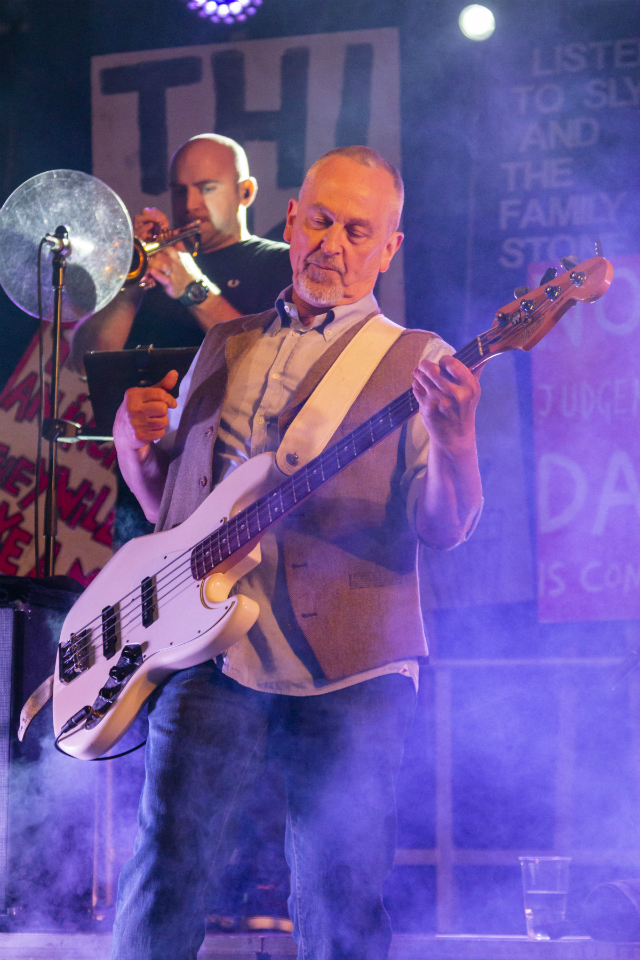 With diffidence still often misread for cantankerousness, Terry Hall commands the stage with zero posturing tonight. Few frontpeople truly possess that particular drawing power but Hall – then, as with now – is one of them. From noting his disbelief at landing in Belfast on a rare sunny day and bowing out by saying "love, love, love", to treating the audience to various animal facts (you did, in fact, have to be there) his effortless magnetism tempers Lynval Golding's famous joie de vivre with ease. Better still, just like the rest of the Specials, there is no hint of his phoning it in tonight. Bowing out via exquisite renditions of 'Ghost Town' and 'You're Wondering Now', Hall, Golding, Panter, Larsen, Craddock, Mendelssohn, Smart and Rowe are the pure sound and image of an original incarnation. Yes, time has passed and members have come and gone, but one thing remains resoundingly clear: the mere existence of the Specials in 2019 feels nothing short of a blessing.  Brian Coney
Photos by Cliff McKay