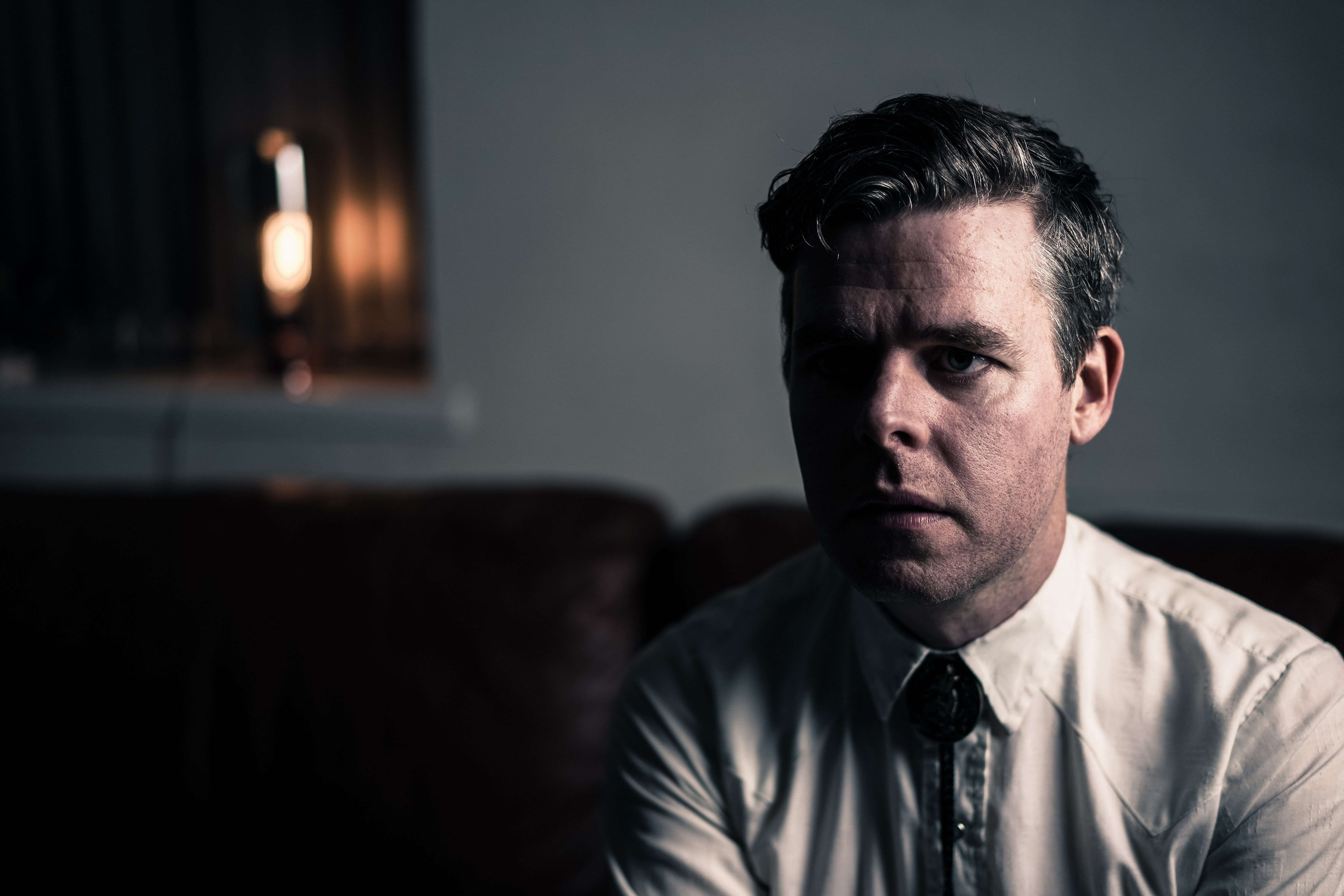 Released last week, A Northern View cements Mark McCambridge aka Arborist's rep as one of the country's most distinctive songwriting voices. Whether you look to opener 'A Stranger Heart', the sublime 'Here Comes The Devil' or, in fact, any one of the album's eleven carefully-crafted tales, it's a filler-free feat of mottled, forward-pushing folk-pop from the Belfast-based artist. Let's go one further: for our money, it's the Irish album of the year so far.
Ahead of its official launch at the Menagerie in Belfast on February 28th, McCambridge gives us generous track-by-track breakdown of the release below.
A Stranger Heart
Was destined to be the album opener from when it was written, though not written with that in mind. Fathering by Mark Mulcahy was a reference point. The opening section that abruptly cuts was taken from another song (Dominican, b-side to Here Comes the Devil) from the session. Just as the listener relaxes into the lush sound of the strings (played by Emma Smith & Laura McFadden) they are pulled away; I wanted that uneasiness to be set-out from the start but also to accentuate the fact that you are then in a room with the musicians (a cough and ticking-over of the Leslie speaker can be heard).
Here Comes the Devil
This took some time to get right, there are 3 other versions of the song that didn't make the cut. Playing solo this was always one of the best received songs but worked-up never really cut-it until this album version which happened late in the day. The song is loosely about those unspoken or subconscious prejudices that most people have buried but which can be stirred and reveal themselves when they think they can get away with it; in their own home, online or…at the ballot box. The cathartic ending is it all pouring out.
The Guttural Blues
A writers' block song. A title based on Seamus Heaney's The Guttural Muse and an attempt to deal with similar themes of lost youth but also feeling that I'm too old to be any good at this song-writing carry-on or as good as those I aspire to.
Taxi
I'm a fan of Arab Strap, Belle and Sebastian, James Yorkston et al who have made the droll Scottish storyteller's delivery a staple, so I wanted to do something similar with the Northern Irish voice. It's a story about a claim from my Dad's cousin and good friend through his youth, Henry McQuillan, that he conceived the idea of turning a famous Irish traditional song into a rock song. The only song that was significantly changed from my original demos as Ben McAuley (drummer/producer) insisted the mood wasn't right in the music I had written for it, so he rewrote it (1 chord, 2 drum kits!) and we layered it in the studio from there.
From the Sagging Bough of a Maple
All other songs were fully written and arranged months before going into Real World Studios except this one. I was listening to a lot of the albums recorded in the Wood Room there (Laura Marling, Cats Eyes) and From the Sagging Bough of a Maple came from that. I think I played it to the band once on the day before we recorded it. We did just three takes (one with brushes, two with sticks) with just me (acoustic and vocal), Ben (drums) and Richard Hill (piano) and the 3rd is the one on the album. Strings were added later.
By Rote
Emma Smith's violins are just superbly performed and add a richness to the entire song. The song is loosely about my aunt teaching me the piano, amongst other things, and its subsequent curing of my childhood OCD.
The Dark and The Moon
Recorded back in Belfast with 3 other local musicians: Joshua Burnside (mid), Gary Graham (bass) and Peter McFaul (falsetto). A kind of lilting shanty I had been singing live as an intro to Don't Let the Sky Take Me and something that came from my work on old sea songs and shanties from an album under the name M.Cambridge I released in June 2019.
Don't Let the Sky Take Me
Very much an ode to where I come from. The curious names of the townlands in Ireland are very unique and poetic and something I've dipped into before (Kirkinriola was the label name I gave to our last record): Evishacrow, Legagrane and Tuftarney. Just myself and Richard Hill on piano with an overdub by Dan Todd (Exmagician) on a Yamaha Reface CS.
Can I Add You to My Will?
I've entered the stage of life where you write a will. Putting someone's name on it, leaving everything to someone should you die, felt like the biggest gesture and manifestation of love possible. But best not get too serious about these things, so I tried to approach it from a playful angle. I had the guitar refrain first and it sounded like a mid-tempo soul song, so that's what I aimed for.
Too Much On My Mind
The oldest song on the album. We had been playing it as a set-finisher live whilst touring our first record Home Burial. It's an attempt at an old-school country lament a la George Jones. A trite enough tale perhaps but only because it's so familiar a case.
A Northern View
This and A Man of My Age from the first album are twinned in my mind. I wrote them both at my dining-room table late one night and both have another 4 or more unused verses, a rare thing to come out like that. In the studio we recorded both the long and short(er) version of the song, the latter made the album. The longer version may see the light of day at some point. Emma Smith's violin is meandering and wonderful but Jonny Ashe on guitar makes the song his own with a blistering performance. It's another ode to this part of the world though not without its unnerving moments.