Articles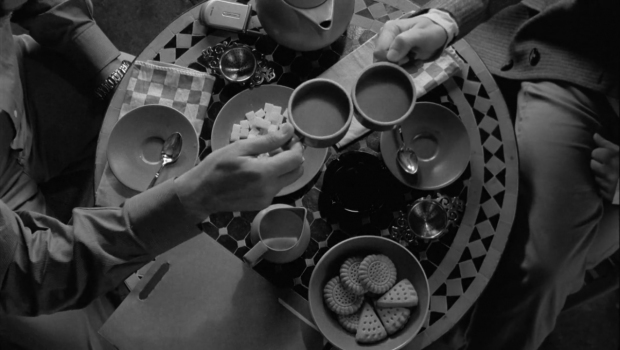 Published on April 9th, 2020 | by Conor Smyth
0
The Thin Air Lockdown Movie Lock-In: 100 Films of Solitude (Week 2)
Now trapped in the house, some of us have suddenly been granted that elusive free time that had previously prevented us from digging into that renowned auteur's back catalogue, or watching that film that everyone you know was recommending you see, but you didn't because of some stubborn, rebellious impulse. And yet, in spite of the fact that the mythical free time tree has now been proven real, we still find ourselves in the virtual equivalent of shuffling around Xtra-vision, browsing through the same half-dozen shelves of films, absolutely refusing to make a decision. Here's your weekly nudge in the right direction…
BINGEWORTHY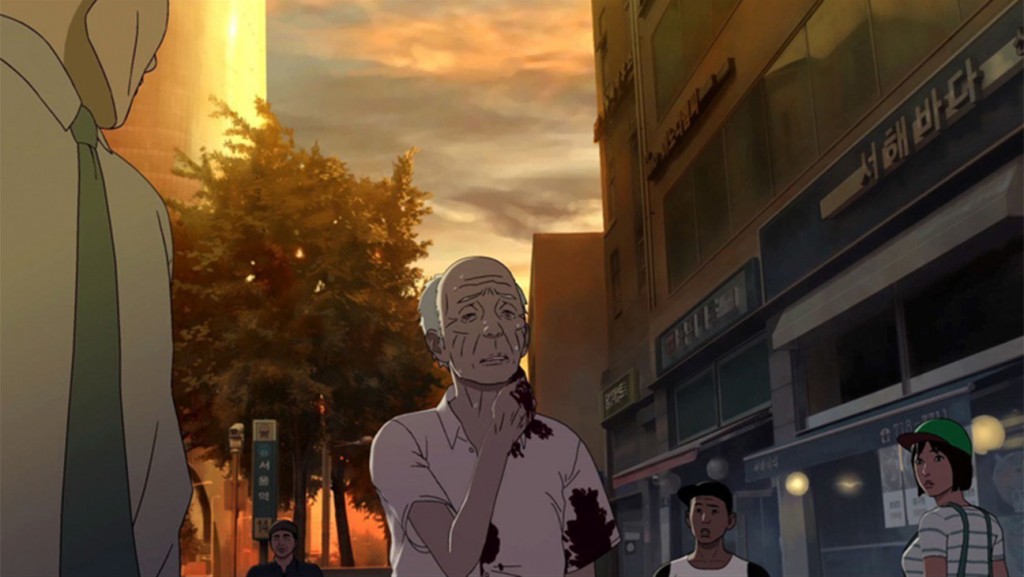 Train to Busan/Seoul Station
With the trailer for Peninsula, the next instalment of Sang-ho Yeon's zombie series, arriving last week, it's a good time to catch up on the apocalyptic horror you may have missed while you're stuck in a much less exciting dystopian nightmare. Train to Busan really reinvigorated the genre on its release back in 2016, with its distinct concept, gradual escalation of stakes and scale, and the sheer madness of the zombie hordes. At the same time, the film executed enjoyable familiar tropes of the genre really well, like the throwing together of a band of strangers, the willingly going into battle with zombies and the inevitable human betrayal. The animated prequel, Seoul Station, offers something pretty different and unique to the horror genre. Centering on a father and daughter's attempt to reunite amidst the chaos of the zombie pandemic, the medium allows for even greater creativity and scale in the story, while the facial animation and voice acting is incredibly expressive and occasionally pretty funny too.
YouTube, £1.99 + £2.49 respectively
HIDDEN GEM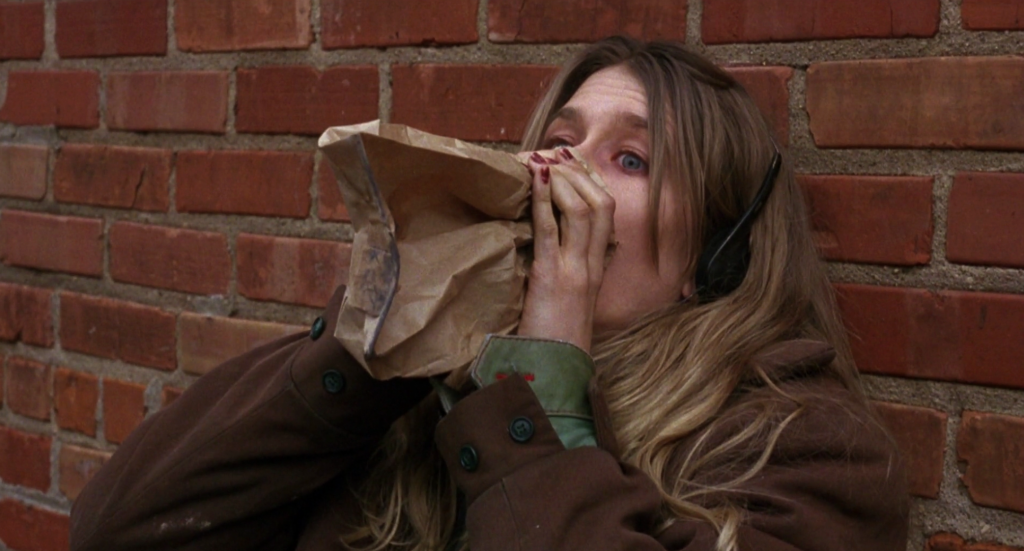 Citizen Ruth
Criminally unavailable outside the US for years, Laura Dern is lights out brilliant in this witty satire from Alexander Payne and Jim Taylor, the creative team behind Election and Sideways. Dern stars as Ruth Stoops, an aerosol-huffing slacker who finds herself caught up in the pro-life vs. pro-choice debate when she is charged with endangering the life of her unborn child after getting high. So 90s suburbia it hurts, the comedy bites hard in its hilarious calling out of bigotry and hypocrisy on the issue of a woman's right to choose.
BFI Player, £3.50
IRISH CINEMA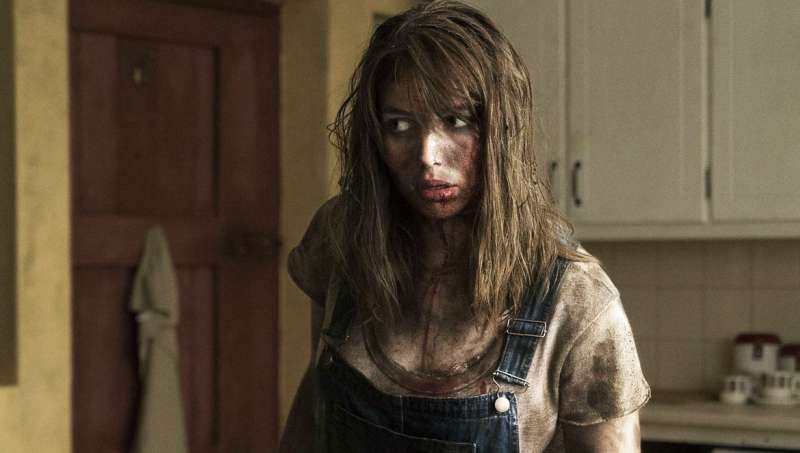 The Hole in the Ground
This psychological horror really succeeds in getting under your skin, playing on the familiar premise of whether the protagonist is going insane or if what they are seeing is indeed real. A young mum and her son are beginning their lives afresh when they relocate across the country, but this hopeful new beginning is shattered when the mother begins to believe the boy is not her son. Some creepy visuals, a taut atmosphere and a thoroughly convincing performance from Séana Kerslake make this a gripping watch – there's even several references to The Shining for keen horror fans to spot.
Netflix, subscription from £5.99
You can also find director of The Hole in the Ground Lee Cronin's first ever horror short, Through the Night, here on Vimeo.
Ordinary Love
Coming to VOD platforms this week is Ordinary Love, a story about love, survival and the epic questions life throws at all of us. Lesley Manville and Liam Neeson give at once towering and everyday performances as Joan and Tom, a couple who have been through it all together and come out the other side. But when Joan is diagnosed with breast cancer, the course of her treatment puts a strain on their relationship as never before. If anything is an illustration of how to get through a tough time it's Ordinary Love, doing so with plenty of couples humour and endless grace. It's a story we can all relate to in this moment.
BFI Player, £4.50
NEW CINEMA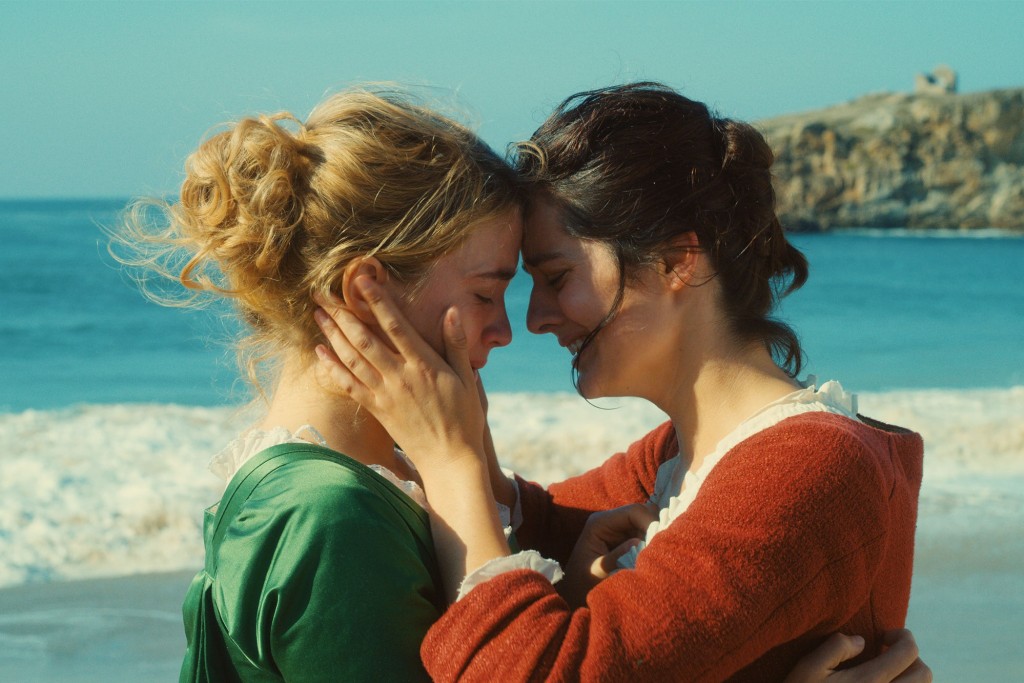 Portrait of a Lady on Fire
Released in cinemas just over a month ago, Portrait of a Lady on Fire is simply must see and one of the best films of the year. This story of doomed forbidden love between a painter and the betrothed daughter of a countess is like some kind of witchcraft, holding you under a spell from start to finish. Director Céline Sciamma creates an atmosphere of intrigue and mystery with an absolute masterclass in visual storytelling, building to one of the greatest final shots in the history of cinema. A film that is the literal definition of breathtaking.
Mubi, 3 month subscription for £1/free for members of QFT
NET FIX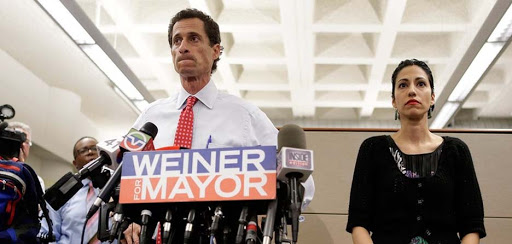 Weiner
One of those almost-too-perfect documentary scenarios of right time, right place, Weiner is an incredible all-access behind the scenes film following disgraced politician Anthony Weiner's 2013 New York City mayoral campaign. After resigning from his seat in Congress due to a sexting scandal, Weiner was running for mayor on a public appeal for a second chance, claiming he had learned his lesson. Then it happened. Again. Weiner was found to have been sexting another woman under the alias of one Carlos Danger. Sometimes real life is the greatest Hollywood scriptwriter of all time.
Netflix, subscription from £5.99
Notes on Blindness
One of the most visually striking documentaries you're ever likely to see, Notes on Blindness tells the story of one man's journey into darkness. Utilising the audio diaries of John Hull, an academic who gradually lost his eyesight in the 1980s, the film creates a stunningly empathetic canvas that mirrors John's own journey. Going to incredible lengths, such as having the actors lip-synch to John's real voice, this is as emotionally authentic as documentaries come and one of the 21st century's finest.
Netflix, subscription from £5.99
BEST OF THE REST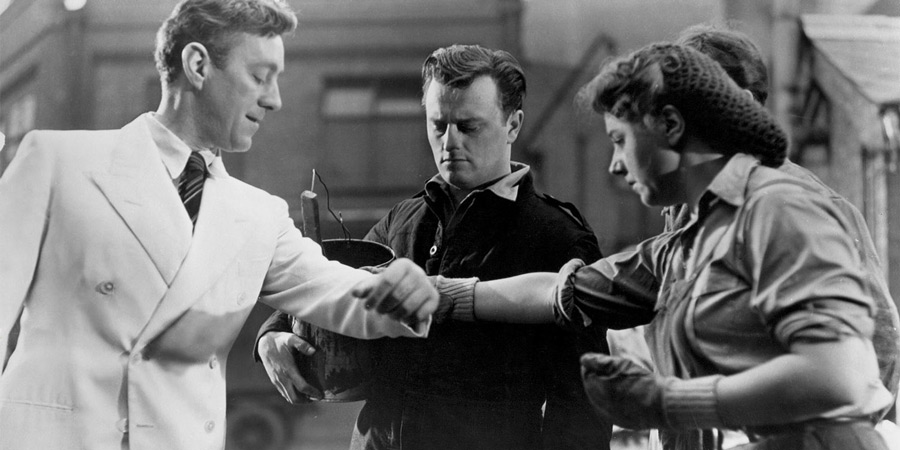 The Man in the White Suit
Amongst the best films that the famed Ealing Studios ever produced, The Man in the White Suit counts Wes Anderson amongst its fans. There is a touch of It's a Wonderful Life to its plot, which sees Alec Guinness' inventor taking on England's greedy 'cotton barons' over a fabric he invents that never wears out or gets dirty. With Guinness in top form as the hapless scientist in over his head, you'll be utterly charmed by this overlooked classic. The musical theme of the experiment with its whistling test tubes will be stuck in your head for days, if not years.
BBC iPlayer, Free, Available until Thu 7 May
Coffee and Cigarettes
This portmanteau film from indie director extraordinaire Jim Jarmusch is a delightfully easy watch full of dry wit and character. As simple as the title suggests, its a series of conversations over coffee and cigarettes, but the magic is in the odd couple dynamics of pairings like Iggy Pop and Tom Waits, Bill Murray and members of the Wu-Tang Clan, Jack and Meg White, and Cate Blanchett and… herself. Kooky and cool to a fault, consider this your small talk 101 guide. 
Mubi, 3 month subscription for £1/free for members of QFT
You can find the full list of films updated weekly, ten films at a time, on Letterboxd, as well as a weekly film quiz every Friday on my Instagram @x_rayheart (Richard Davis) #FilmQuizFriday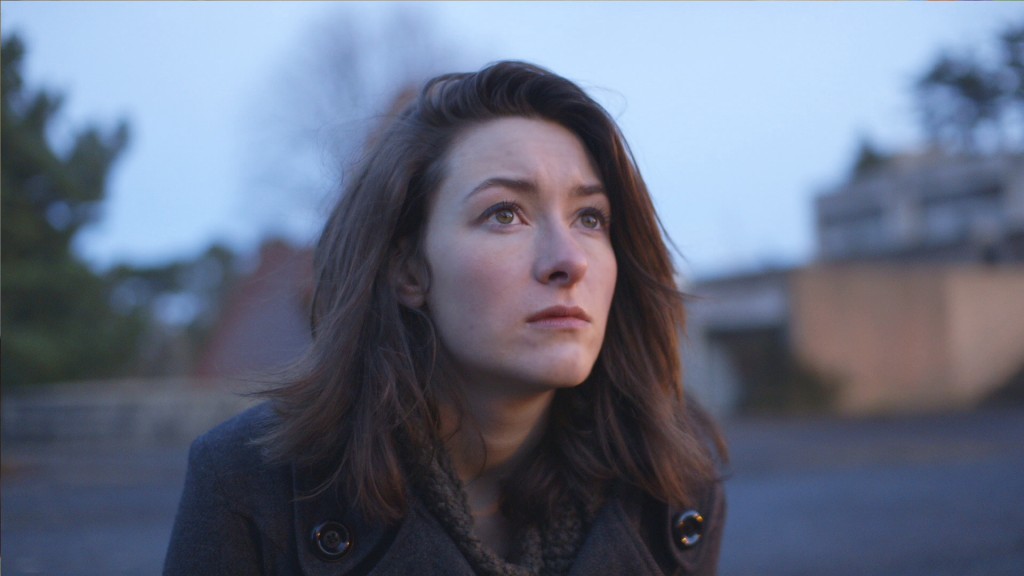 Tipperary-born film-maker Tom Ryan caught the eye of the Irish press with 2016 indie Twice Shy (available on Volta and Amazon Prime) a gentle feature thrust onto the cultural radar by its umbrella story of young ex-lovers driving to the airport for an abortion flight to England. The kind of grim pilgrimage rendered historical relic by the Republic's glorious self-liberation two years later. But also worth some attention is Ryan's first film, 2014's Trampoline, one of the most likeable Irish indies of the last few years, streaming at the minute on Prime.
Trampoline has a looser hook than Twice Shy, but shares its interest in the constrictions of small-town existence, the confusion of your twenties, and the difficulties Irish families have communicating with eachother. It also out-manoeuvres its limited budget better, showing flashes of vibrancy and warmth with Cian Moynan's photography, and lifted by a vulnerable lead performance from Aoife Spratt as Angie, a native of Nenagh, Tipperary's second largest town, who returns home for a temporary teaching contract in the local secondary school.
Trampoline's emotionally authentic exploration of being young and adrift in Ireland is keyed in by an undisguised sense of place. Ryan, who had experience as a cameraman before expanding to writer-director, shot in his home town to save costs, and used the support and goodwill of small Nenagh businesses to finance the production, promising a mention in the credits and a shopfront shot in return. What little product placement exists helps locate the story in local geography: the park where you go because there's nothing else to go, the furniture store where Angie's best friend works, and the high street bar where an ex-classmate and potential love interest pulls pints.
Angie is returning home from London to cover maternity leave teaching English at St. Joseph's, following in her retired mother's example by trying to get uncooperative teenagers interested in The Great Gatsby. She moves into her old bedroom, sharing the house with her younger brother, sister and Mum. The father, who ran off with another woman, is referred to in oblique terms over the dinner table, a sore spot for Angie, who has cut him out, and a source of tension with sister Rose, who maintains a casual relationship with him.
Angie has an upbeat listnessness immediately familiar to any uni grad unsure what it is they're supposed to be doing with their life, pinging back from city hubs to the family home. It's a situation particularly appropriate for young Irish people, whose economic fortunes, over the past decade, have been hammered. In London, Angie has been hopping from one part-time gig to another, and here dismisses the teaching role as 'just a job' to a more invested colleague. Her real interest is in music, but the vocation has been tainted by the indiscretions of her musician father, so she buries it.
Trampoline's title suggests buoyant movement, but Angie's experience is one of being stuck. Stuck in terms of place and career, sure, but these are side-symptoms of an emotional constipation. Her grudge against her father and unaffected lilt of unseriousness both get unpacked and reframed as the film goes on. Spratt plays Angie with immense Cheshire cat likability—eager, deferential, unsure of herself, growing increasingly frayed under hometown realities, humbled by necessary truths about her pain's relative unimportance.
Under Brady's direction and Moynan's relaxed shooting style, Spratt and the rest of cast are given space to breathe, so the texture of relationships can come through. In low-budget writer-director debuts, emotional scenes can sometimes feel brittle and unconvincing, but Brady knows when to give Spratt room to react and process. He lucked out with his lead, who's had some small roles since, but has the perfect energy for high-realism romantic comedy. Here, she brings fragility and humour to Angie, a wounded wanderer who needs to go through some stuff before she can bounce back.
Conor Smyth, Friday 10th April
This Isn't A Normal Society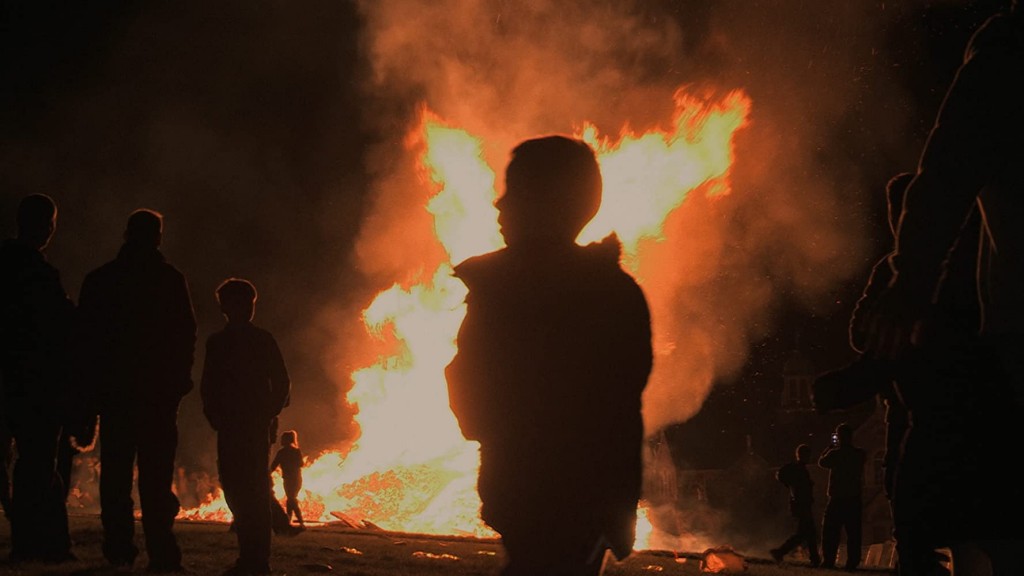 This month marks the first anniversary of the death of journalist Lyra McKee, shot in Derry's Creggan area by a suspected New IRA member. The first killing of a Northern Irish reporter since 2001, when the LVF assassinated Sunday World muck-raker Martin O'Hagan, got antennas standing to attention, the threat of bad old times intruding again. But McKee was not a targeted hit in the conventional sense. After police raids in the intensely Republican estate kicked off a riot, a man in a mask took out a handgun and began shooting blindly towards a crowd of officers, where McKee happened to be standing. An act of casual, sloppy evil.
When word about what happened came through, I thought of a scene from Sinéad O'Shea's A Mother Brings Her Son To Be Shot, an essential portrait of bandit justice and its consequences now available on Vimeo for rent and purchase (30% of proceeds go to mental health charity Mind Wise).
In the 2018 documentary, which uses the "kneecapping" of Philly O'Donnell as a window into paramilitary vigilante culture, O'Shea is treated to a special "armed street patrol" by some lads in balaclavas and camo. For what seems like no time at all, they trot past houses, crouch behind corners, and angle their rifles for the camera. It's a kind of gross ballet. At the QFT screening (our review), everyone laughed. They're clowns. But they're the clowns with the guns.
McKee's death lends new resonance to the film. One of her well-known articles was Suicide of the Ceasefire Babies for Mosaic in 2016, which explored the jump in Northern Irish suicide rates after the end of the Troubles, and the chains of trauma that help explain it. In A Mother, the Creggan area comes across as the kind of economic and spiritual wasteland where despair easily metastasizes.
The featured sons of the family, Philly and Kevin Barry, talk about the temptation to "throw up the rope". Walking in their living room, glancing up from his phone, Philly announces that a friend of his, a nineteen year-old boy, has "jumped the bridge", but they haven't recovered the body yet. Drugs, maybe. Or something to do with a girl. The name of McKee's unfinished second book, Lost Boys, makes a good alternative title for the doc.
The film retains the capacity to shock. An opening which still feels unbelievable: against aerial footage of Derry estates and a horror-thriller score, Majella O'Donnell describes driving Philly Jr., accused at the time of selling drugs, to his designated "shooting appointment". The slippery language of the vigilante apologists, who talk about how grateful "the community" is to live under this opaque, cruel regime. The gall of electronically muffled men railing against the suffering brought by drug pushers, while they rain terror on dumb, directionless teens.
"It's fucking crazy. But it's normal."
More recommendations: if you missed the Belfast Film Festival's short film streams at the weekend, you're in luck. A selection are available again for stream today from 10am, including joint prizewinners 'The Shift' (Megan K Fox) and 'Ciunas/Silence' (Tristan Heanue). BFF's website also features treats like Mark Cousins' '40 Days To Learn Film', local indies, and archive interviews.
Conor Smyth, Thurs 9th April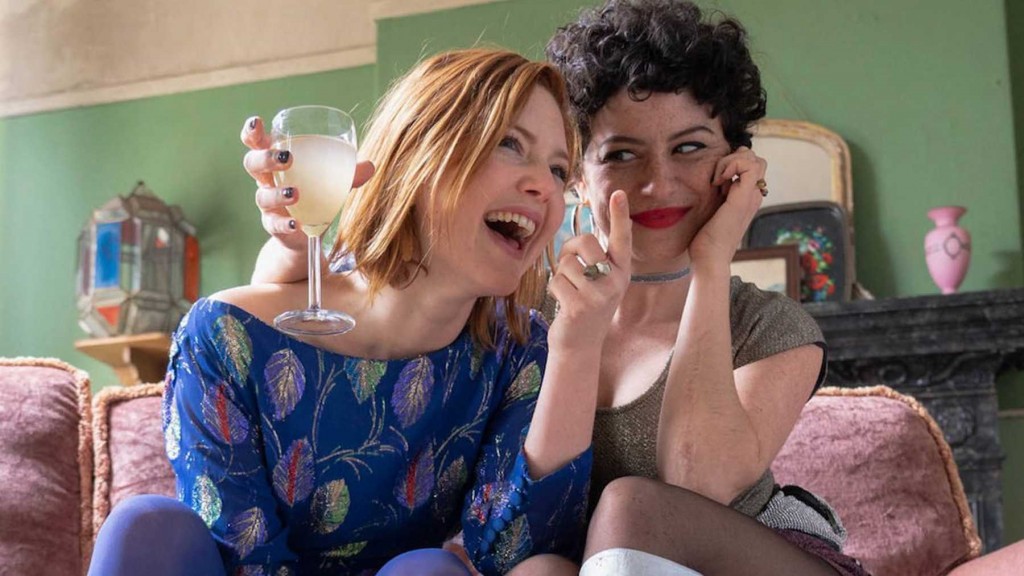 A fox is in the street, eating trash. "What is an animal's primary need?" wonders Marty (Dermot Murphy), the poet circle fuckboy disrupting protagonist Laura's hormonal equilibrium in 2019's Animals, streaming on Amazon Prime. "Food", she answers. "Sex", says her American best friend. "Safety", answers Marty. The girls have had an almighty falling out, and he's just suggested that the engaged Laura stay for the night. The three of them lean on metal railing, taking sips and drags, tugged along by the tension. Laura silently weighs up safety versus sex and tells him "yes".
We're all animals now, holed up in our little hutches, scratching at corners, going for walkies. Safety and food dictate our daily routine. And there's the third thing—a bit of relief for the long days of the co-isolated, a gamble with the curve for the rest of us. Laura and Tyler, played winningly by Holliday Grainger Alia Shawkat, are party animals, sort of, with their gypsy drinking and bathroom powder, how-to guides for when we get the green light. But their mammalian yearnings are richer, more burdensome than behaving-badly tropes.
Animals get conflicted: our needs make us weird and dissatisfied. You press the lift button with your sleeve, and stand behind the tape in the supermarket, and then you find yourself in a cold park with a hot randomer from the internet, running the math on a plague snog. It's the easiest thing to want what's not good for us—or to not know what that is in the first place.
A messy, believable uncertainty animates characters' struggles in Animals, directed by Sophie Hyde and adapted by English novelist Emma Jane Unsworth from her book of the same name. Unsworth relocates the story to Dublin, where her libertine pair are approaching thirty, horrified and disorientated by everyone around them giving up and settling down, and determined to rage, rage against the dying of the light. They're creative! They're rebels! They're (a bit) unbearable! Laura is a barista who's been "working on a novel" for like ten years. Tyler is a hard-drinking, carpe diem-seizing eccentric, a "millennial Withnail", sharing with cinema's most famous Tyler a fantastical, tempting quality. Her insecurity blares like a fog horn, and she's terrified of being left behind—the sort of best friend who could easily ruin your life.
A sensitivity to unwelcome pangs of doubt and desire makes the film more complicated, authentic and engaging than girls-done-wild image its marketing suggests. Laura's own wildness hits a road block fairly early on, when she meets straight-edge pianist Jim (Fra Fee), whose square personality and shiny shoes offend the jealous Tyler, faced with a rival for her best friend's affections. Selfishly, she'd much rather Laura hook up with the glint-eyed Marty, but Laura's got something real and it freaks her out. But the suitors aren't just the good and the bad boy: the film is less obvious than that. Laura and Jim's courtship shows attraction, security, and good sex helping eachother out.    
Where Animals is most electric and interesting is in its minor moments, when new paths suddenly sneak up, and irrational decisions start to make sense. A glance at a boy's belt buckle in the pub. The proximity of faces in a bathroom, sunshine breaking through after an all-night bender, and the delusion that you're fine, totally fine, you just need to throw some water on your face.
Things get better, and worse, and sort of better, just like in real life. By the end, Laura is humbled, able to let go, and channel her lot into writing. When everything falls apart, at least she can still stick her face out of a taxi window and feel the night air. "I'm here… I'm here… I'm here", she tells no-one in particular.
We're here, lads. We're all here.
More recommendations: the Belfast Film Festival will be running their Sofa Shorts Day on Saturday 5th, making their short film programme available to stream from 10am until midnight. Belfast's QFT will be debuting their QFTPlayer (amazing) tonight with an exclusive, one-off stream of The Belfast Ensemble's "Abomination: A DUP Opera", about Iris Robinson's infamous Commandment-breaking dalliance. Catch it at 9pm on the QFTPlayer. Like I said: animals. 
Conor Smyth, Fri 3rd April
100 Days of Solitude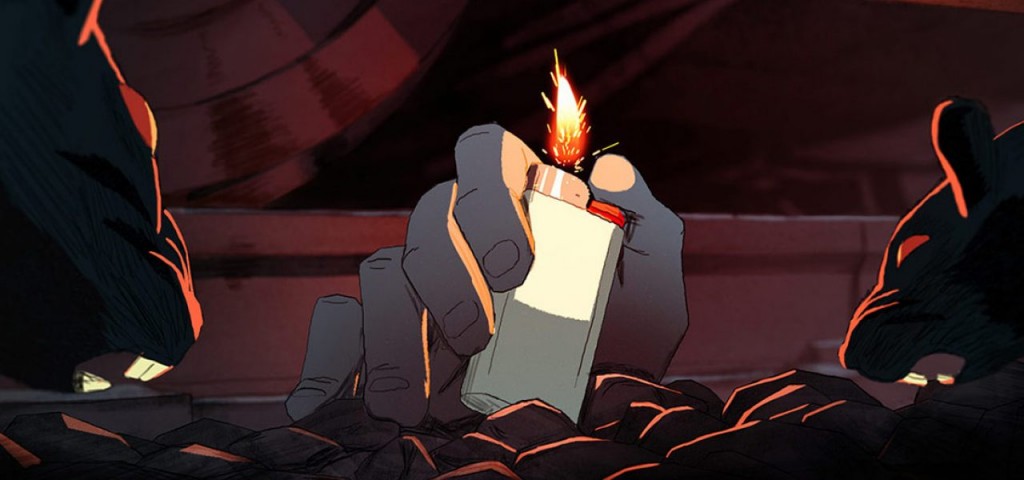 With all our worlds gradually shrinking down to four walls over the last few weeks, connections being broken and ambitions thwarted, and the importance of looking outwards has never been more vital. Cinema has always been a portal- that's not just the Donnie Darko fan in me talking- transporting us to other places, transforming us into other people, or simply disconnecting us from ourselves for a few hours.
The refuge of the dark theatre and massive, immersive screen may be gone temporarily, but there is still a lot out there to get lost in and to share in. With that in mind, I'll be recommending a series of films every week: new cinema, ones you might have missed, some classics and one or two guilty pleasures to watch separately, together.
BINGEWORTHY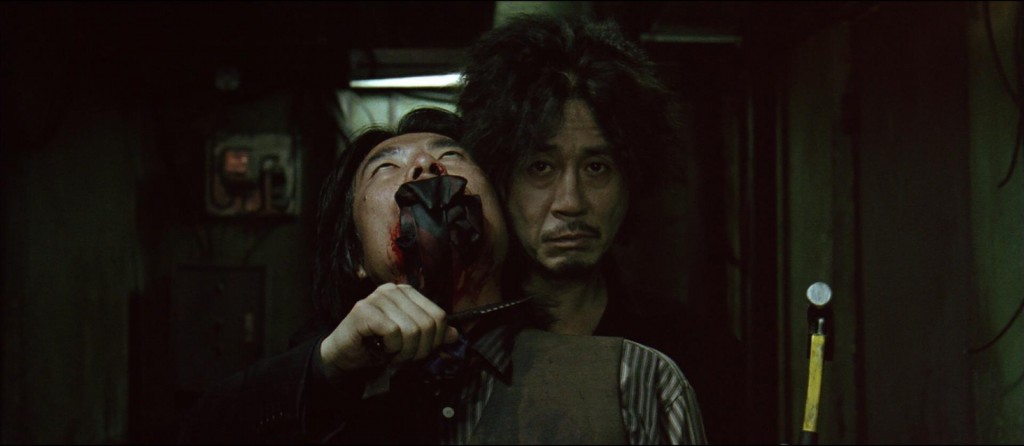 The Vengeance Trilogy
Long before the #BongHive and Parasite fever gripped cinema audiences across the globe, Tartan Films' Asia Extreme DVD label brought a new generation of Western audiences to East Asian cinema with a vengeance. The label brought iconic cult films like Battle Royale, Ringu and Audition to these shores, but none of these titles were as notorious as 2003's Oldboy, part of Park Chan-Wook's Vengeance trilogy. A twisted, violent tale of revenge executed with audacious flair and effortlessly cool, Oldboy has long been essential viewing for all film fans. 
The entire trilogy, of Sympathy for Mr Vengeance, Oldboy and Lady Vengeance, are available to watch on Mubi, an online streaming platform that curates the best cinema from across the globe. They are currently offering 3 months subscription for £1: sign up at www.mubi.com.
 You can join me for a watch-along of Oldboy on Twitter (@richardgdavis) this Wed 1st April at 9pm #WatchAlongWednesday #WineAndNine #100Films
Mubi, £1 subscription, Available until Sat 4 April
OJ: Made in America
Binge-watching a true crime series is basically the new breathing- it's not optional- and OJ: Made in America is the Citizen Kane of true crime docs. BBC Four has been replaying the near 8 hour epic in bitesize 90 minute episodes, but that won't be necessary for you, as you'll be consuming it whole. Released around the same time as the dramatisation The People v. OJ Simpson, HBO's show was just the tune up for this forensic and compulsive deep dive into the Nicole Brown Simpson and Ron Goldman murders, and the rise and fall of an American icon.
BBC iPlayer, Free, Available until Mon 30 March
IRISH CINEMA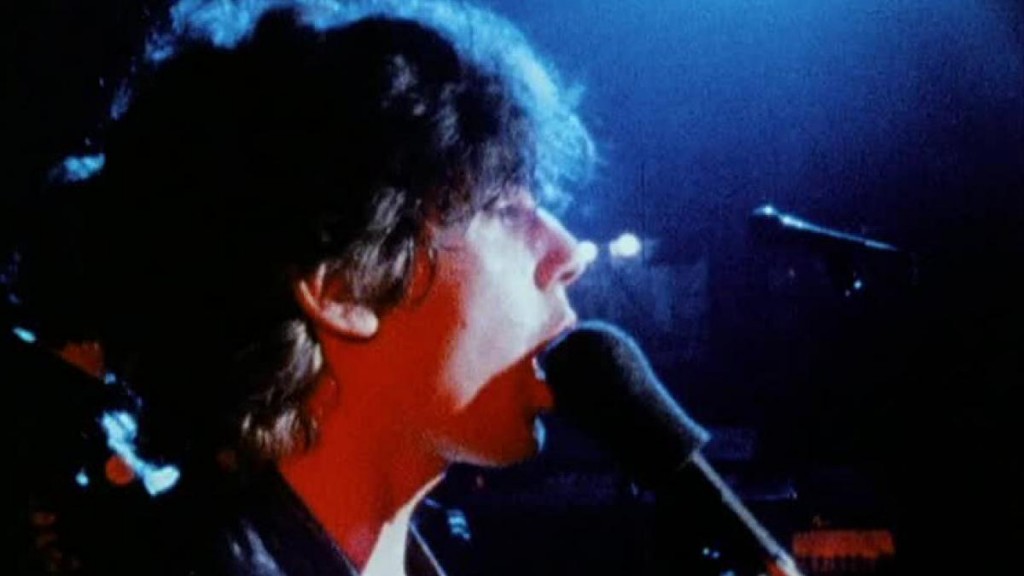 Shellshock Rock
One of the hardest parts of the current enforced self-isolation is being cut off from live music, and while musicians across Ireland and around the world have been doing incredible things with online performance streams, nothing can replace the buzz, energy and camaraderie of a great gig. But John T. Davis' seminal 1979 documentary, Shellshock Rock comes pretty close. It's not three minutes in before Stiff Little Fingers are belting out 'Alternative Ulster', as the film chronicles the Irish punk scene in the 1970s. Blisteringly authentic, this heart-on-sleeve film should be mandatory viewing for anyone who's grown up in Norn Iron and anyone who loves music.
BFIplayer, Free
NEW CINEMA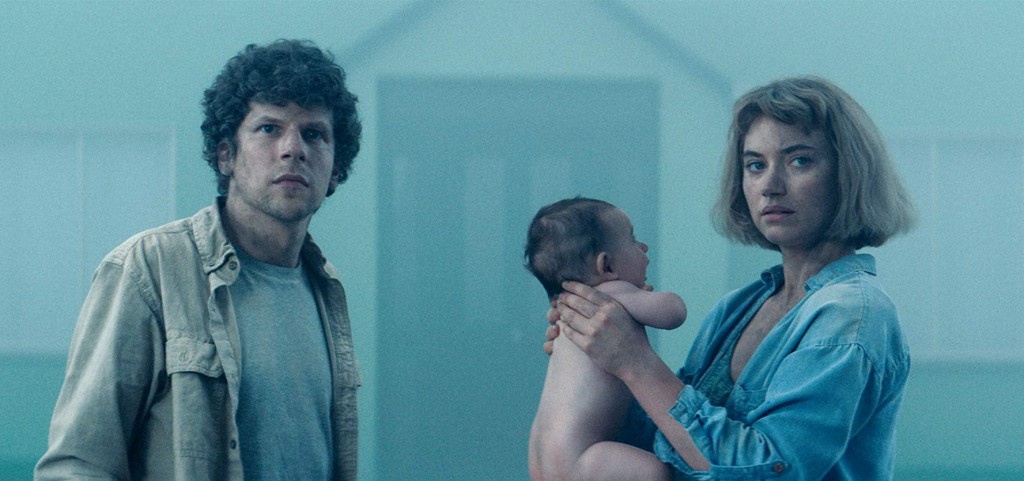 Vivarium
Playing like a feature-length episode of Black Mirror or The Twilight Zone, Vivarium is a most pitch black of comedies, set in a surreal suburban nightmare. Starring Jessie Eisenberg and Imogen Poots as a young couple searching for their perfect home, things take a twist when they find themselves bizarrely trapped in a labyrinthine suburban neighbourhood and forced to raise a child.
Curzon Home Cinema, £4.99
NET FIX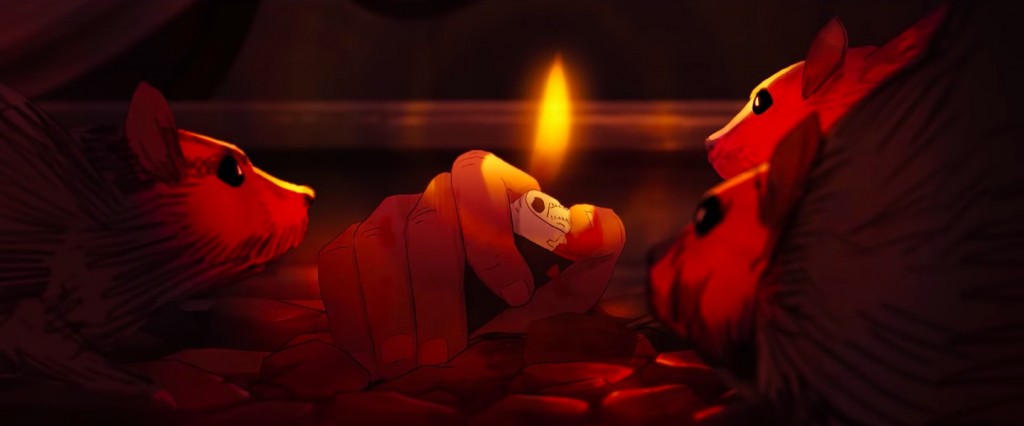 I Lost My Body
From the writer of Jérémy Clapin and Guillaume Laurant, one of Amélie's writers, I Lost My Body was nominated for Best Animated Feature at this year's Oscars. A curious and macabre tale of a severed hand that escapes from a refrigerator which is left open in a hospital, and then embarks on a journey to be reunited with its previous owner. Complete with 'flashbacks' from the hand's previous life, this is a haunting, beautiful and humorous film that offers viewers something completely different.
Netflix, Subscription from £5.99
Hot Rod
One to file under the 'disengage brain' column, Hot Rod stars Brooklyn 99's Andy Samberg as a wannabe Evil Knievel-style stuntman. Featuring a who's-who cast of American comedy, Hot Rod follows Rod Kimble, a protagonist moulded after the greatest man-child action heroes of the 80s, as he tries to one-up one unsuccessful stunt with another in a highlight reel of comedy's highest form: horrible, self-inflicted violence.
Netflix, Subscription from £5.99
BEST OF THE REST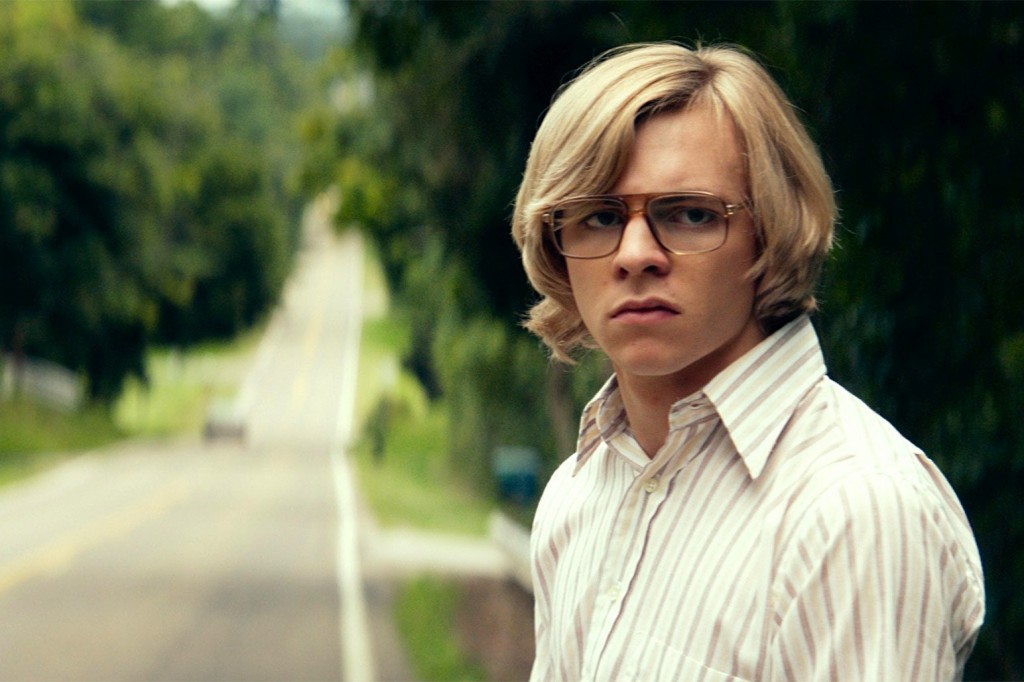 My Friend Dahmer
Based on the graphic novel of the same name by John Backderf, who was a real-life classmate of infamous serial killer Jeffrey Dahmer, My Friend Dahmer charts the killer's formative years at Revere High School in Ohio. Ross Lynch nails Dahmer's damaged psychosis, but where the film really excels is in how it gently hints at how the toxicity in society around Dahmer may not have created him, but placed him beyond help, and ignored how unsettled the young man clearly was.
4OD, Free, Available until Sat 4 April
Diego Maradona
Not just one for those going through the worst cold turkey experience of their lives with the suspension of all major sports, Diego Maradona plays out like a compelling true crime doc, tipping its hat to the likes of The Sopranos or Narcos. The opening 5 minutes is like Scarface on speed, with its almost hallucination-inducing barrage of images and amped up 80s electronica. Asif Kapadia has almost redefined documentary with his previous films Senna and Amy, and Diego Maradona might be his best effort yet, charting its hero's rise and fall with a Shakespearean sense of fate and tragedy.
4OD, Free, Available until Mon 20 April
Wed 1st April, Richard Davis  
Follow the list of films updated weekly, ten films at a time, on Letterboxd. As well as a weekly film quiz every Friday on my Instagram @x_rayheart (Richard Davis) #FilmQuizFriday
Fade To Black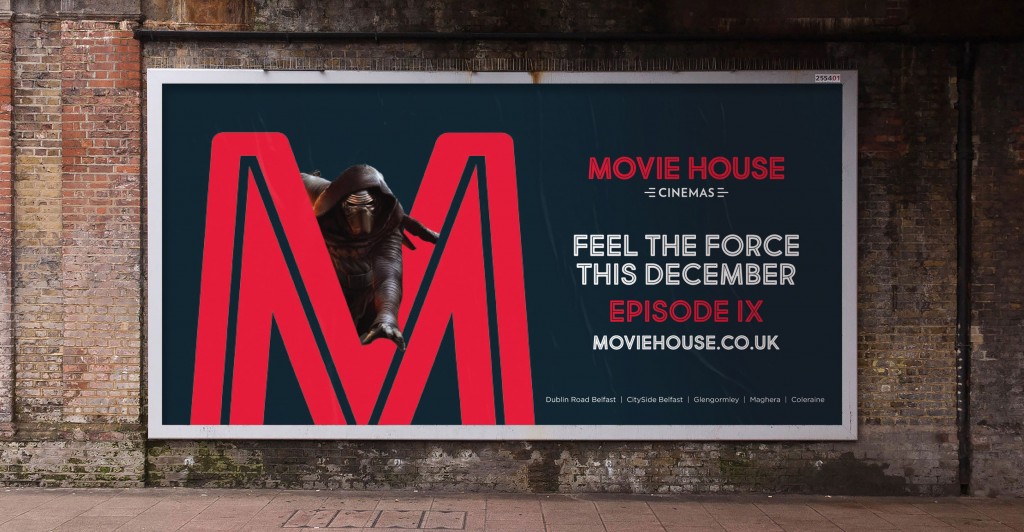 30th March, Conor Smyth:
I wanted to write something about the cinema on Dublin Road closing. But then they all did.
There's a lot going on, but the loss of Movie House Dublin Road, the most prominent of the Northern Irish chain's five locations, is still a blow. The blade had been dangling since IT services firm Kainos bought the Bankmore Square building last year, but at the end of February they announced April 26th as the date, giving Belfast's moviegoers a few weeks to make the most of it.
But then the virus arrived, and everyone started talking in dystopian thriller tropes, and up the streets the shutters came down. Film festivals were postponed, release dates pushed back, and back, and suddenly we had to think very hard about how to make self-isolation tolerable.
Like everything else, grief over Movie House has been dwarfed by more nebulous terrors about who or what will, or deserves to, survive The Strangeness. It's now the responsibility of those of us with secure(ish) near futures to assist those without, and part of that is making decisions about what we want our cities and towns to look like when everyone starts Frenching strangers again. While they're sitting at home, Belfast film freaks can buy gift vouchers, memberships, and subscriptions to support the Strand Arts Centre, the East's art deco time hop, and the QFT, the city's vital portal to higher dimensions, as well as wider Irish creative communities. 
The odds everything finger-snaps back to normal before April 26th are, shall we say, sub-optimal. Which means that the last film you saw at Dublin Road was almost certainly the last you'll ever see there, endowing it with new, retrospective meaning, like the last plate of chips before a lover slips out in the morning. What was your's? Mine was a deserted matinee of the gorgeous Little Women. Still lingering, its details pull on the present; the vectors in the Hummel household; a fever that could've been avoided with doorstop supplies; a young sister sick in her bed; and the bitter-fought hope of the finale, in which loss finds some conciliation through art and memory. Plus they all got to go to the beach and have the craic.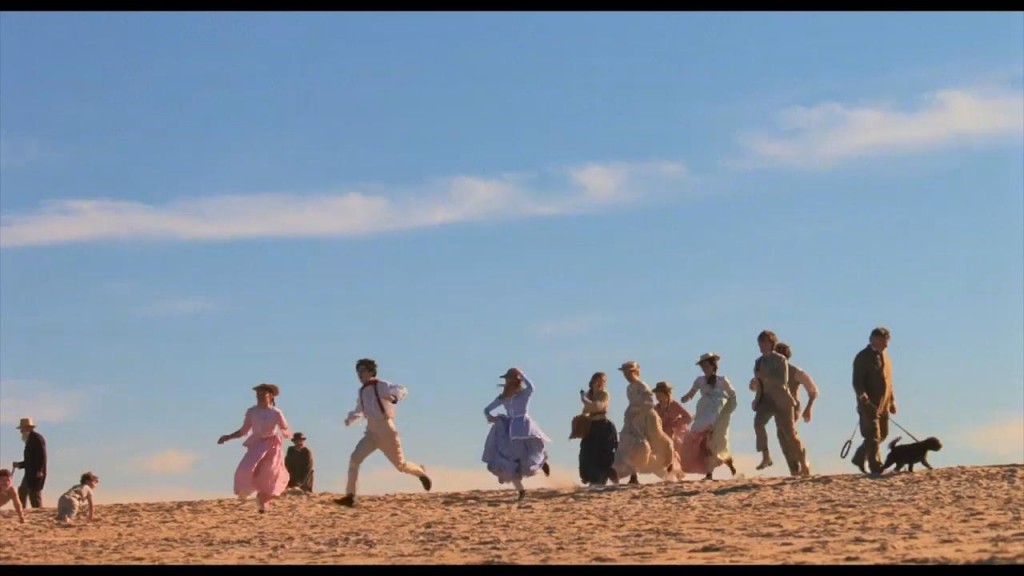 Remember the craic?
The closure is part of the story of the city's morphing landscape, the same story of all cities, one we're just getting a little later: the story of how capital steals city's hearts. They'll pack away the projectors and rip out the chunky seats, and everyday moviegoing will become a little less convenient. And a bunch of perfectly pleasant software solution providers will move in and hold animated strategy sessions about how exactly they can help people "work smarter, faster, better". I know—finally.
The great thing about Dublin Road was that it never really made you think. South Belfast's student streets sloped down towards it, perched just far enough from the city centre to avoid the crowds. If a poster caught your eye, it was twenty steps from street to snack. You didn't have to get on an escalator.
On Tuesdays, queues snaked down the pavement, and cheapskate couples huddled under the curved corner marquee, debating Indian versus Chinese, scanning for taxi lights in the rain. Awkward distances, high prices, and tiered seating add-ons turn cinema trips into An Event, but films are fragile things, not always built for big night out pressure. Going to the movies is, like romance, an experience best entered lightly—even blindly.
Its location and pricing (which, to be fair, had been sneaking upwards) meant there was something accessible and vaguely democratic about Dublin Road. Its programming, while hardly hitting the art-house curveballs of the QFT, still managed to throw up the odd surprise, or at least give mid-tier limited releases a week or two of life; and every year, it provided comfortable bookends for the Belfast Film Festival.
The granny's-house carpet made the decor just crappy enough to be likeable. Some employees had the air of people who didn't really want to be there— always a relief after the upspeak customer-service pip of a certain rival. Once, hopping the stairs for the first screening of the day, I found the ticket-tearer leaning over the paper's jobs section, which seemed, honestly, like a totally reasonable way to spend a day shift.
But it's gone, along with much else. Audiences have been cast to the four corners, keeping warm with our little flames. You still need interesting things to pass time, and we need to keep writing so we don't lose the bap. Okay, maybe need is a bit much. We need ventilators; we need stocked shelves for when nurses clock off; and we need patience, more than we're used to.
But we also need two-hour breaks from the all-day death scroll. The party line is that it's silly to care about art and stories and people playing pretend at a time like this. But I'm not sure it's ever silly, really, to keep caring about the things you love.
So here at the Lockdown Movie Lock-In we're going to keep writing, about what's moved to stream, what you need to catch up on now that you've the chance, and how you can keep watching and supporting worthwhile indie cinema, Irish and otherwise. Expect regular updates to keep you ticking over. We'll keep it going until normal cultural rhythms kick back into life, however long that takes.
For now, though; welcome. We're all together here, sitting in the dark, waiting for the show to start. Conor Smyth