Features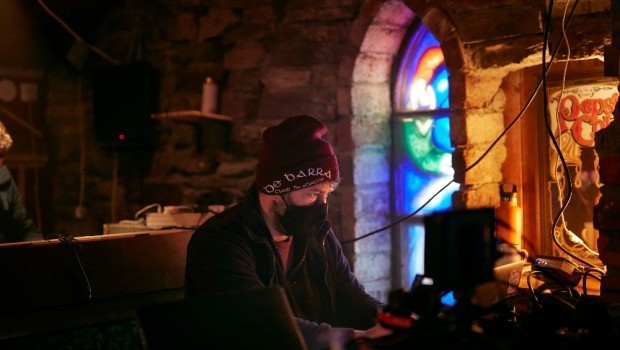 Published on December 31st, 2020 | by Brian Coney
0
An End-of-Year Catch-up With Ray Blackwell of DeBarra's Folk Club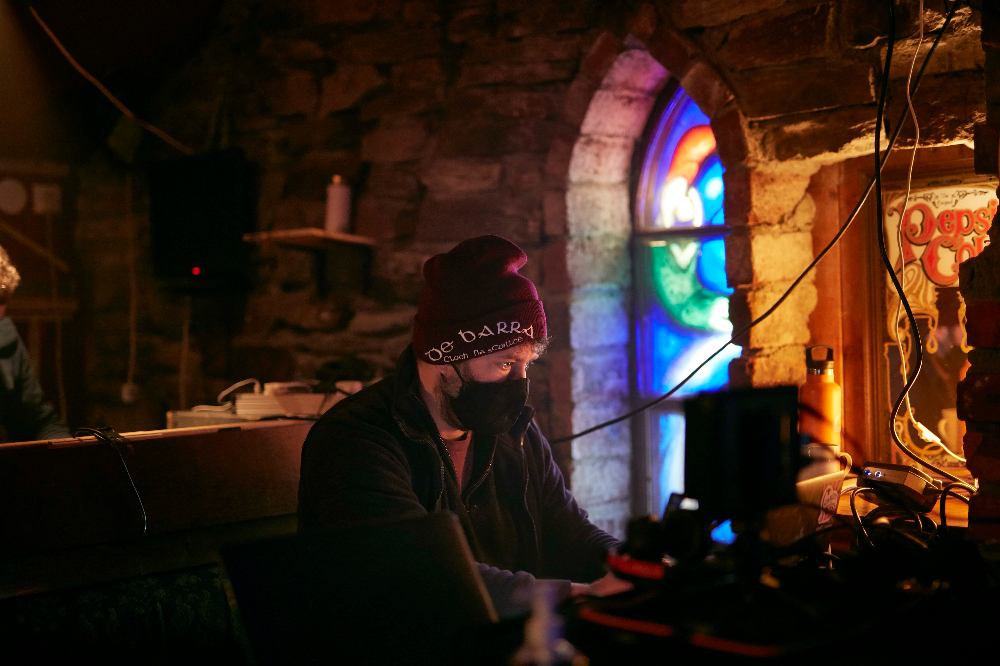 Back in 2015, we had a wonderfully insightful chat with Ray Blackwell, the manager of beloved Clonakilty venue DeBarra's Folk Club. Five years on, the landscape of Irish live music is – if only temporarily – barely recognisable.
Ahead of what will hopefully be the steady resurgence of the live music industry, we catch up with Blackwell to discuss the challenges, highlights and future of De Barra's in 2021 and beyond.
Photos by Bríd O'Donovan
Hi Ray. It's hard to believe that we last spoke to you back in 2015. A lot has changed in the meantime. Before touching on this year, what have been the highlights for you at DeBarra's from that time?
Five years! Wow! Feels longer, feels shorter… I don't even know anymore! We've had some amazing shows. Our Clonakilty International Guitar Festival (CIGF) has had some serious landmark events in that time, many of which took place here in DeBarra's.
Last year we brought over Korean post-rock band Jambinai for an exclusive Irish date, and that was incredible. It was the culmination of 5 years work and very special. We presented the show in our old local industrial hall which back in the day hosted the show bands and Rory Gallagher. I got to see The Frames play there at a disco in the 90's so that was really cool, to be putting on a show in that space. It's great when events like that get over the line.
In that same interview, you said, "You'll always have a different and unexpected challenge to contend with and hopefully learn from!" Needless to say, this year has dealt a massive blow to the music industry. Independent venues have suffered more than most.  How have you and DeBarras managed to navigate the last few months of uncertainty?
The short answer is: with difficulty!
We miss our customers and the live gig experience dearly.
But there have been some positives to come out of this period of time, one of which is the establishment of the Live Venue Collective, set up to represent independent venues interests and needs in the face of government policy in the Covid world. A collective has been something that many of us involved venues wanted to create for a long time, but might never have happened if not for the unifying war cry in the middle of pandemic. We found ourselves with more time on our hands, and the ability to see the benefits of a collective working together to try to preserve and help all our venues.
Was there ever a time when the survival of the bar seemed in great peril?
Oh without a doubt. We're by no means out of the woods yet but definitely Irish government COVID financial supports have been very helpful in relieving some pressure, so those have to be acknowledged. The Live Event Performance scheme is also an incredibly progressive pilot programme having real financial and cultural impact on the Irish music scene so that's been great. While the future remains so uncertain now for so many at least we can concentrate on these positives.
You have a dedicated crew working at DeBarras, who ensure the day-to-day, year-on-year running of the bar. I've heard many people big up various of these people over the years. What do you think it is that makes your team special?
Just great people. Talented. Kind. Diligent. Passionate. They're just the best people. And they care so much about their job, about the craft. All that's a winning formula for any life endeavour. They also love DeBarra's, which of course helps, and their work and passion infuses the place.
Your Sitting Room to Sitting Room Sessions continues to offer an important connection to their community of musicians and music lovers far and wide during trying times. Tell us what you hope to achieve with the series.
It just feels like the right thing to do. And judging by our audience reaction, it is. It's a way to keep our musical community – both local and international – connected, while also reaching a whole new audience for our artists.
It became clear early on that live music as we knew it – conventional gigs – were not an option in Ireland, or globally (bar New Zealand). We identified this early and began to adapt our plans for shows accordingly.
So in March, we began our Sitting Room to Sitting Room Sessions, booking artists to live- stream from their sitting rooms to the audience on our social media pages. We really didn't know what we were doing when we began these sessions, but it felt like the right thing to do and indeed the only available option. At first it was a bit of a learning curve, we often questioned why we were doing it as none of us were really into live-streaming, but these streams in the moment were a way to connect our musical community not just in West Cork but all over the world. It was also a way for us to facilitate gigs that had been booked for DeBarra's that we were now we were obviously unable to fulfil. It's also a job to focus on, which gave a bit of grounding and familiarity amid the uncertainty.
The reaction was huge, with hundreds of thousands of views from all over the world.
Some gigs were amazing. And then there were the not so great – they had mistakes and ups and downs and technical issues – lots of technical issues – some shows had to be cancelled at the last minute due to the virus directly affecting family members of musicians so it was a real document of the times through music. From that and all the amazing reactions we received we began to come on board to the positive sides of streaming.
We did our first live stream actually from DeBarra's for John Spillane in July, and from there we worked hard to figure out the process. There are so many variables with a very steep and expensive learning curve. But fortunately, we have a great team of technical engineers and videographers here in Clonakilty who we've always worked closely with over the years.
As the CIGF loomed closer in September (I'm a co-founder and organiser) it became obvious we weren't going to be able to do live shows for this either. So we really got stuck into the live-streams and put our tech teams and committee to work further researching and developing our approaches to this.
This year's CIGF was a festival of live-streamed and pre-recorded shows which we simultaneously streamed on Youtube, Twitter, Facebook and Instagram. We presented 50+ artists from all over the world reaching an audience of 250,000, while also documenting our amazing musical community. This success spurred us on further toward to the viability of the livestream as an alternative for these strange times.
Can you tell us a little about these artists' relationship with De Barra's?
DeBarra's has been around for a long time and has had the opportunity to build up relationships with musicians over that time. Some my brother & I inherited from our dad, and some we've had the privilege of cultivating from scratch. It's pretty amazing really. DeBarra's is kind of a liminal magical place and both musicians and customers connect with it when they're here.
Many Irish acts including John Blek and Ten Past Seven have performed. It's all great stuff but is there anything in particular that stands out for you?
It's always so special to be able to showcase so many local artists. The likes of Mide Houlihan, Sam and Eve Clague, Dave Lordan, Dukkha – it's amazing. And they're all so talented and booked for that very reason – their artistic merit. Many of these acts first ever show was in DeBarra's and its great to see them flourish and grow.
Sam Clague played his first gig in DeBarra's with his dad Les when he was 3 years old! That's so important to our community and musical scene. It's beautiful.
You strike me as an eternal optimist, which is something that has no doubt come in handy in 2020. Next year is looking a little brighter, yet many challenges still remain. What's your thoughts on the return of live music, not least at DeBarras, in 2021?
While there can be no doubt that live-streaming is not the same as the real thing, I do feel it's here to stay for the foreseeable future. We've definitely experienced great connection and support from our community and a growing international audience. This is something to be built on.
That said, I also feel that as live music in some way increasingly moves to the online space it is important to put a value on it. That means a ticket. Art and music should be paid for. Artists and technicians need to be paid. Also the high production values and subsequent cost of streaming are very significant. We're going to continue to live stream shows from DeBarra's, with the aim eventually combining a livestream show with a live audience.
All the vaccine news gives me hope, but I reckon face masks and social distancing in crowded places are going to be the norm for a while. But we have reasons to be optimistic – we had a glimmer of hope with this vital government funding. That funding has helped artists and technicians, and its blossomed into some truly great music and performances. The funding was a beacon of hope and incredibly progressive in a very dark time. We have been given that life raft for now, and that has buoyed our spirits. Hopefully this funding will continue for as long as it is necessary and we will all continue to facilitate and create beautiful musical experiences by whatever means possible.
Finally, what's been your favourite musical discoveries – Irish or otherwise – this year?
Joshua Burnside's new album has been on heavy rotation for the last few months.
ADT, a pal I went to school with and used to live with back in the day, produced an amazing record called ADT Volume 1 with local composer, musician and arch-collaborator Justin Grounds. It came out of nowhere and is amazing.
Niamh Regan's Hemet is also beautiful.
Revisit previous De Barra's live sessions here
Keep up to date with all things De Barra's here