Features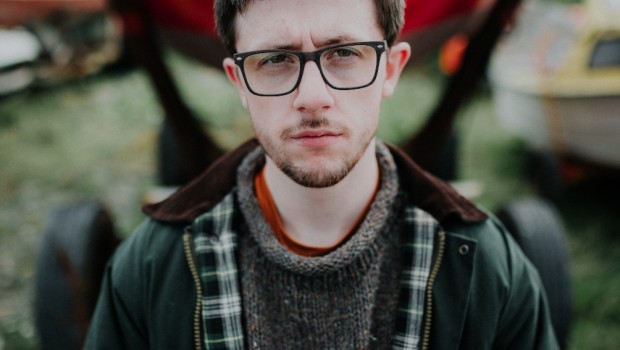 Published on December 1st, 2020 | by Brian Coney
0
Q+A: Nathan O'Regan of Songbook
We catch up with Belfast-based musician and promoter Nathan O'Regan about the origins, success and upcoming – downright unmissable – festive installment of monthly invitational session Songbook on Tuesday, December 8th.
Hi Nathan. First of all, for those not familiar with Songbook, briefly tell us about your original motivations for starting the night back in the summer of 2017.
Songbook began with the intention of filling what I saw to be a massive hole in the Belfast music scene. Having started gigging here in 2013, I was lucky to have fallen in with an incredible group of players but was frustrated at the lack of opportunities there were for us all to get together on a regular basis to play for anything other than the odd wedding gig or something like that on the weekend.
There used to be a killer night in The Empire on a Tuesday night every week when Soul Shaker used to do their thing. I remember when I got here first, those Tuesday nights were where all the musicians I got to know used to come for a beer and to catch up with their other musician friends after a busy weekend gigging. When that went away it just felt like there was nothing anchoring our community on a regular basis, for working musicians to come and hang out and enjoy good music away from the cover scene in peace, and for lovers of good music to experience the best talent in the country away from the usual stag and hen party crowds filling the Cathedral Quarter every weekend. 
It was a massive audience that I felt had been largely ignored, seemingly on the basis that no one would be interested, or it wouldn't be profitable enough to sustain. Myself, and Ciaran McNally who runs Songbook with me, were adamant to prove that theory wrong, and we have done so successfully the first Tuesday of every month since.
I've been to a few of them myself and there's genuinely always a special buzz on the night. But I just do you think really distinguishes it from other nights of its ilk?
Well if it's not too self-congratulatory of me to say, I think what sets Songbook apart is the consistency and quality on offer each month. The house band really are some of the very best in the country at what they do, and the night wouldn't really be possible if it weren't for their involvement. They get sent 12 new songs to learn a week out from the gig each month if they're lucky (probably my fault usually) and they all go and do their homework, turn up and knock it out of the park with no rehearsal. It takes a certain level of talent to be able to pull off what those guys do every month, and luckily they all have it in spades. 
For me, one of the most electric moments each month is when a guest plays their first song of the night and just watching all the nerves disappear instantly. It's quite a nerve-wracking thing to get up on a stage to play with 5 or 6 complete strangers who you've never played with and to just trust them entirely. That moment when they realise they're in good hands and everything is going to be ok is just awesome.
I have to say as a final note on that too, the audience really and truly are a huge part of what makes Songbook so special, I think. To turn up so eagerly in the numbers that they do every month, often to come and see an act that they've maybe never heard of, and to be open, receptive and engaged means a lot to the guests that we bring down. It makes my job booking them much easier.
One can't overstate the importance of the live element of the music industry, especially at a grassroots level in cities such as Belfast. As both a musician and promoter, how have you managed to navigate the last few months without being able to work as normal?
It's been tough for everyone as you know. At the beginning there was the influx of live streams from people's living rooms filling our Facebook feeds trying to figure out how to survive, by the time I had figured out how to stream well from home with good gear it felt like I'd missed the boat.
It's funny – for years I told myself that the reason my songwriting hadn't been as prolific as it had been when I was a teenager, for instance, was because I was burnt out from playing 5-7 gigs a week and that I just didn't have the time or the creative headspace for it. The pandemic kind of felt like the world was calling my bluff and took away all the distractions and excuses I had made for myself. The removal of the financial safety net that playing cover gigs in bars every weekend had provided so for so long meant that I had to think very seriously about how to make a career out of my own music properly and totally for the first time in years. To be honest, it was the kick up the hole that I needed. I just wish there was a way that life lessons didn't have to come joined at the hip to financial ruin.
Like many other people, I think, in a strange way, it's given me hope. I was genuinely shocked by what seemed to be a huge amount of people expressing on a daily basis what live music means to them and how much they've missed it. It made me appreciate more than ever what we're able to accomplish with Songbook each month and what it means to the people who turn up each time. I hope that when we get back around to it and all get back out there properly, that people's hunger for live music is still as real as they were saying it was in May.
In the meantime, we've just had to sit back and plan for the future and hope that nothing else gets in our way in 2021, while trying to be as productive as possible with what's available to us at the moment.

Before touching on future plans, it's unfair of me to ask you to be selective but, looking back, which installment of Songbook sticks out in your mind and why?
That's a tough one, there's so many. February 2018, we had Emma Langford and Anthony Toner. I think that was one of Emma's first gigs up North – it was lovely to see the dynamic working so effectively with an unknown artist from out of town capture the audience's attention so well. Anthony was on fire as well as usual. Completely different of course, but a seasoned songwriter, doing his thing and doing it well.
November 2018 we had Wilfie and Dana Masters. I remember the crowd that came down for that night was absolutely massive. Dana was on a tear at the time and people were dying to see her, and Wilfie had just finished his debut record and was down to give us all a taste. There was tangible anticipation that night. I remember the lads in the band playing out of their skin that night, it was a perfect showcase of their dynamic range as players.
Last one, I know you said one, so I'm probably taking the piss here, but Gareth Dunlop and Reevah in November 2019 was particularly savage. We weren't long in our new home in The Ulster Sports Club. There was a queue out the door that night. I think the queues stayed out the door after that one, it felt like a real turning point for Songbook.

Songbook Hootenanny: Live in Your Living Room takes place on Tuesday, December 8th. There have, of course, been many few live streams over the last few months, but this seems especially inviting. What's in store?
Well, every year we do a "Hootenanny" for charity and to be honest, back in March, we really thought we'd be back to normal by now and be able to do this with people in the room. But we didn't want to leave the year go without doing something. We've always prided ourselves when we put on Songbook on the quality and surprising people who haven't been before with the standard. Therefore we knew if we were going to do anything, it was going to have to meet the same bar for us somehow. 
It felt ambitious to even suggest, but after a great chat with Lee Cutler over at Forestside Shopping Centre who were up for sponsoring the event and making it happen, we decided to try and pull off a proper multi-cam live stream with as many bells and whistles as possible with the restrictions in place.
We've got a brilliant team of technicians; Adam Bell of Third Source who joins us every month for Songbook will be handling the audio, we've got Matt Minford from Forfey in looking after the lights and the aesthetics, and David Lowry handling the filming and streaming side of things. Feels like we're in safe hands so all we've got to do now is do our bit on stage.
Our guests are Joshua Burnside, The Darkling Air, Gemma Bradley and Ryan Mack, four of the country's top artists releasing music in their respective genres. With the broad range of styles between them all, I think there'll be something in there for everyone who's been craving live music all this time.
The lads in the band and myself and absolutely rearing to go after months without anything to look forward to in the diary. So, we'll be bursting out of the traps come December 8th. I think it's going to surprise a lot of people and hopefully, we'll be able to reach some new eyes and ears and raise a big pile of dough for Marie Curie.
The night is in aid of a great and worthy cause. Please tell us more about that and how we can all do our bit.
Yes, absolutely. Marie Curie Northern Ireland were a no-brainer decision when it came to deciding the charity this year. Their work is unimaginably difficult and important at the best of times, but with the pandemic, the staff have been under even more pressure than ever. Sadly, you'd be hard pushed to find a household in Northern Ireland or anywhere for that matter, who hasn't been affected by cancer in some way. The people who work in a place like Marie Curie Northern Ireland are the closest we have to saints walking among us, they provide a vital service for people with cancer at the hardest stage of the illness, and they deserve all the support that we can muster as a society, and hopefully, on December 8th we can do our bit.
Here's a link that you can use to donate to Marie Curie all year round.
Throughout the Songbook Hootenanny Live Stream on Youtube on December 8th, we will also have a PayPal link set up so that people can donate during the course of the night as well. Hopefully, those who can afford it can dig deep and we can raise lots of money for a great cause.

Looking cautiously towards next year, is the hope for Songbook to return to its monthly real-world slot once things are back to some semblance of normality?
Yes, absolutely. All going well, we'll be back in full force every month once again. The lockdown in March came at such an inopportune time for us, we had some great new changes in store for Songbook. Hopefully, people are just as excited about getting back to it as we are and we'll see everyone back in our home in The Ulster Sports Club safe and healthy early in 2021. We're not going anywhere.
Songbook Hootenanny takes place on Tuesday, December 8th at 8pm