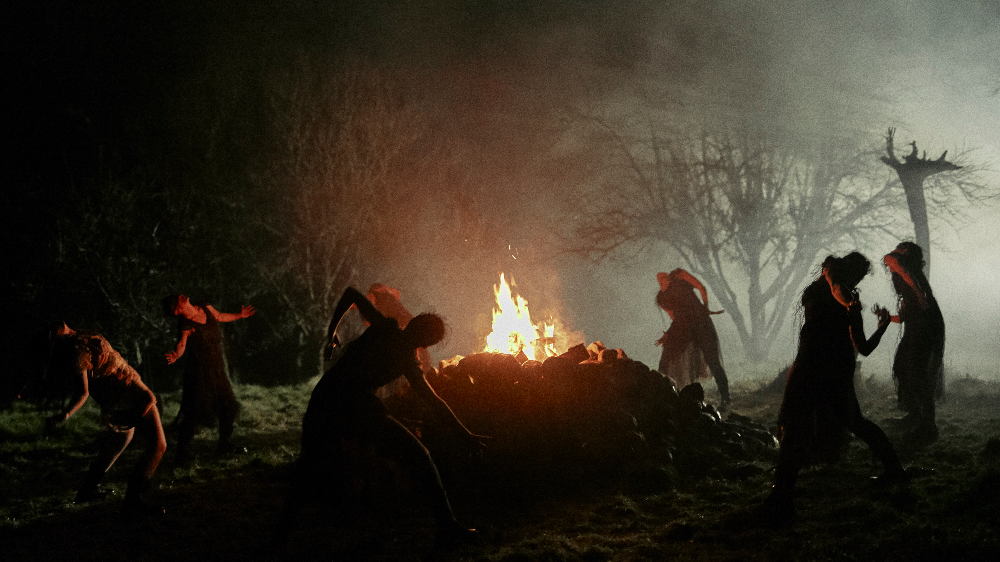 Created entirely during the Stage 5 Lockdown, Ériu's Threshold is a majestic, multi-disciplinary project by the team behind leading Irish festival Body & Soul.
Originally conceived by festival founder Avril Stanley and Creative Director Mary Hickson during a site visit at Ballinlough Castle, Co. Westmeath, the project "interprets the past in response to the current global pandemic" via an outstanding cast of renowned Irish female talent from the worlds of theatre, dance, music, film, literature and fashion design.
Presented as a film, filmed by award-winning director Mia Mullarkey, the project features a re-interpretation of Henry Purcell's aria Dido's Lament, which is considered one of the most heart-wrenching portrayals of the passing into death. Reimagining the aria through the Irish mythological goddess Ériu, Ériu's Threshold is an equal parts bold and breathtaking production featuring some of the country's finest female creators, artists and performers, including choreographer and leader dancer Robyn Byrne, The Altered Hours' Elaine Howley, Kate Ellis of Crash Ensemble and more.
Originally debuted on February 13th, Ériu's Threshold is available to watch here until February 26th.
Offering insight into the musical impetus underlying the project, Mary Hickson and Eoin French aka Talos – whose distinctive vocals feature in the film – have compiled for us a playlist of twenty-four tracks that inspired the project, including Portishead, Ben Frost, Ólafur Arnalds and Peter Broderick.
"Purcell's 17th-century aria Dido's Lament is the most perfectly devastating songs ever written, it was the first part of the project that came to mind and everything was built around it as a centerpiece," said Mary Hickson. "Outside of Dido's Lament the music that inspired me in making this project comes from tracks that ask you to listen, to listen to the world around you but also to listen to yourself – to go inward… songs that really make you think about how you are in the world, compositions that make it ok not to be ok, tracks that help you see the good around you, to love more, to want more and to want a better world."
Stream the playlist below.
Photos by Bríd O'Donovan