Articles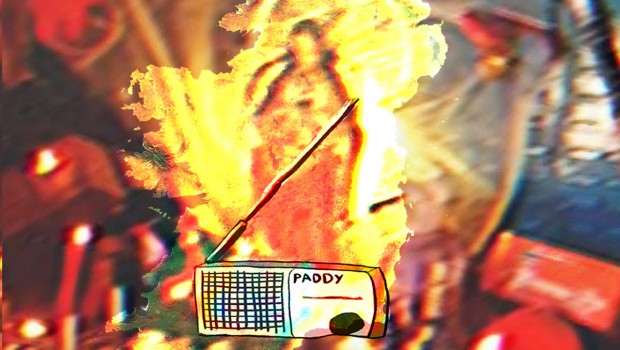 Published on March 15th, 2021 | by Eoin Murray
0
Acid Granny announce series of "Radio Paddy" releases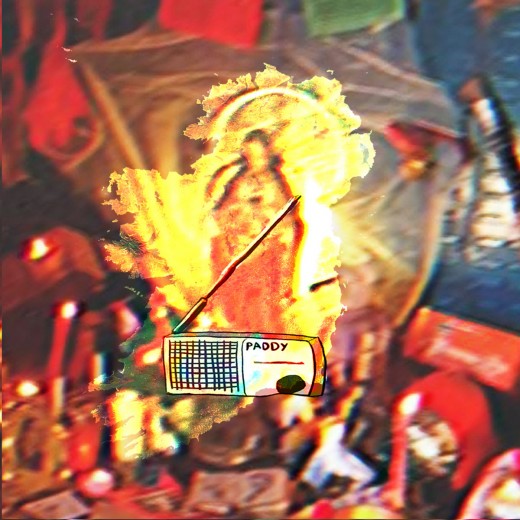 Acid Granny, the trolly-toting dealers of improvised electronic punk and abstract audio art, have something new in store for the week of St Patrick's Day: a fake "Paddy-centric" radio station. 
Radio Paddy, which will be released episodically throughout the week, is a frequency scrambling pseudo-celebration of "Irishness" at its most self-referential and insincere. Across three 10-30 minute instalments, the crew stitches together music and spoken segments from a countrywide cast of contributors, flipping Paddywhackery on its head and milking it for all its worth. The result is, in part, a tongue-in-cheek examination of the post-colonial stereotypes perpetuated by things like St Patrick's Day, and the prohibitive fragility that lurks within those tired old notions of what "Irishness" even means. 
It's also just a hell of a lot of fun. There's stupid jingles, new agey excursions into the "shounds of Ireland", satirical audio blogs about Celtic self-discovery, and nightmarish manipulations of the RTÉ news theme, along with reflections on "famine jazz" and vox pops from "The Everyday People of Ireland on the British". 
Where Acid Granny are traditionally more at home on the streets of Dublin, unleashing their frenzied jams IRL, they've managed to mine as much craic from the digital landscape throughout the pandemic.  In the recently released audio collage Lidl Museum of Ancient and Contemporary Art Audio Tour, members of the troupe took similar turns to look at Ireland's complicated relationship with capitalism and culture. 
"Pretending can be fun," one of the Grannies told us in an email. "And by chance we remembered that recently. We've been up in the ethernet pretending virtual spaces are real and starting to believe it ourselves. Having mates over to these mad little gaffs in the matrix, we can trick ourselves into having real craic. This craic is written into notes and notes turn into scripts. Scripts are a good way to pretend things happen."
Speaking about some of the external contributors to Radio Paddy, that same Granny said: "Now we've opened our doors and brought a load of fresh heads in for tae. Some have really made themselves comfortable, and are now making tae for us like. Boswald Muggler came in on a skit and created a shrine to Radio Paddy. Oli Ryan of Tonguebundle / Unbendlegout has won Gran of the Month award for his creamy sound design and all round Barry-bumpin good vibes. Frankie of Meditations for the Anxious Mind has been screamin' in a shed in Carlow, so we don't have to. Neil Fitzgibbon and his life-squeezin' Daire have been shlippin trad into the tae on the sly for the best part of two weeks."
You can listen to the first instalment of Radio Paddy below. The next two episodes will be made available first through a dedicated WhatsApp Group, which you can join by texting this number: 089 980 1244. If not, they'll be up on Bandcamp and streaming services some time during the week.