Features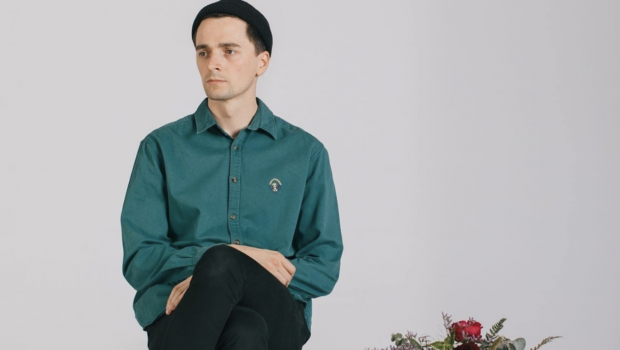 Published on April 21st, 2021 | by Addison Paterson
0
Inbound: Amerik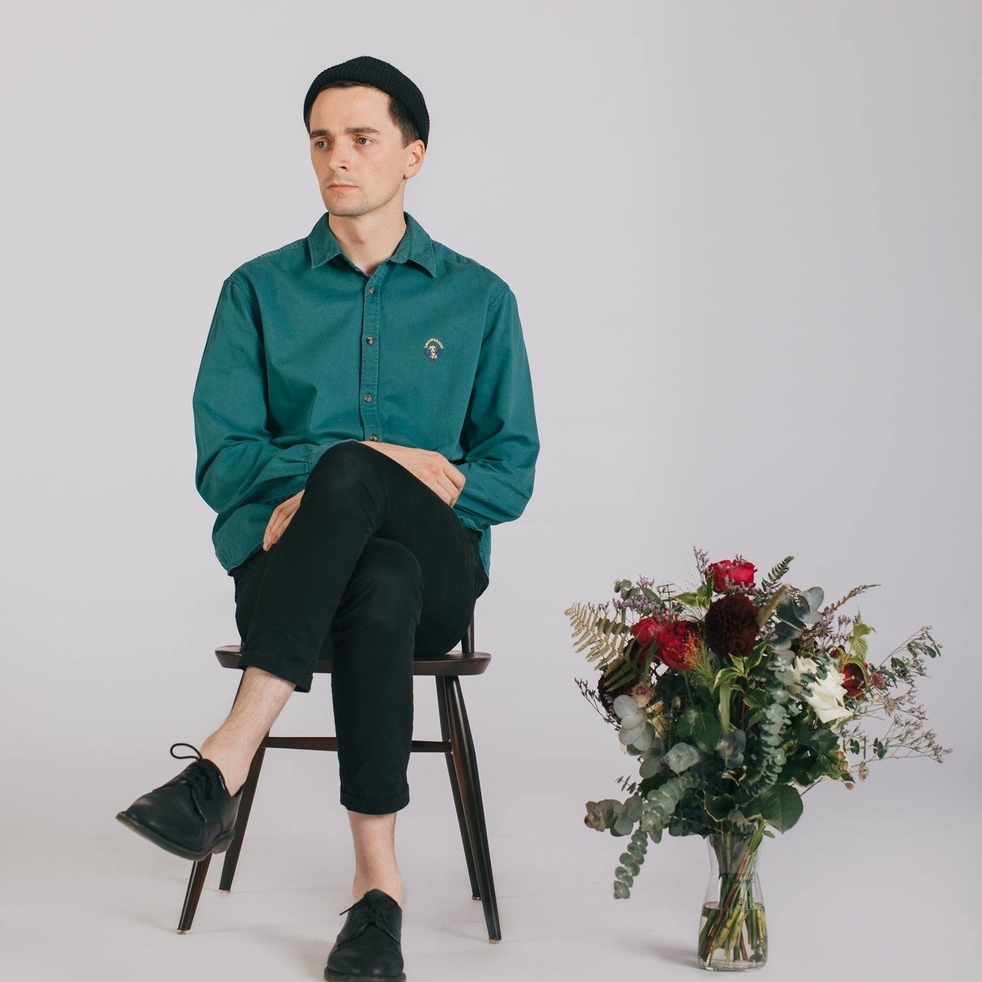 In the early 2000s, Ben Gibbard and Jimmy Tamborello's method of overcoming physical distance in musical collaboration was so unusual that they named the resulting project – The Postal Service – after it. In 2021, it's the new normal. Funny, then, that Adam Booth, Belfast producer of instrumental music under the moniker Amerik, chose the current climate for his first collaborative effort.
Perfectly timed as we all prepare to get a little closer to each other, his second EP, Bouquet, brings together Gareth Dunlop, Travi The Native, Little Rivers, and Pete Wallace for a richly seasoned collection of heartfelt sounds spanning alternative electro-pop. Ahead of the release of his new EP, Addison Paterson catches up with Booth to discuss process, the freedom of collaboration and the prospect of playing live again.
The concept Bouquet is derived from and the visuals around it are innately personal, but part of a bigger picture so to speak. I'm wondering at what point in the process you began to associate the project with the photo that inspired its name, and how the concept grew from there?
The first track I worked on was Apricot feat. Little Rivers who was actually my best man at my wedding. After pulling the initial track together and enjoying the process of writing for a vocalist, I didn't want it to be a one-time thing. I wanted to expand it to include other singers and songwriters I loved. I returned the image I took of my wife's bouquet after our wedding day and thought about the idea that each track could represent a flower within the bouquet, but with myself bringing us all together.
This idea of complementary and component parts feels very fitting. Was there anything that surprised you about the collaboration process in how it worked or differed from working alone?
Upon reflection, it was so organic. For each of the artists, I basically said "let me go away and write a basic melody on a piano and then you write the lyrics and we will build it from there". And the core of what we made on those demos, is still very much there. I think my experience playing bass with other artists has allowed me to be really open with changes and not to grasp onto ideas that I believe are just mine or I should own. Having more voices and opinions into how a song should move or develop is incredibly insightful, as they may hear ideas I would have never thought of.

In terms of genre, the featuring artists' vocals add a kind of pop quality; below that, Olive has a hint of country to it, and Apricot is more electro-pop. Did this feel at all experimental?
When I was writing the core of each of the songs, I had the mentality of "what would work for the artist in terms of their singing style, but also, what sounds or style could I put them into that is outside of their element?". So I guess there's those genres attached to 'Olive' and 'Apricot' play into the artist's natural arenas, but then complimenting that into my composition style.
The Numbers EP, your debut, is fully instrumental. Was it always the plan to collaborate with lyricists/vocalists after the first solo project?
After I released the last single from Numbers ('Five'), I took a bit of time out to figure out what I wanted to do next. I knew I wanted it to be different, but in what format or style wasn't really clear. Only after seeing how Apricot came together as an experiment, it felt like a great challenge to throw myself into the deep end to make an entire EP with vocalists.
You open Bouquet with 'Linen', a really lovely, scene-setting piece of music. Artists known for their lyricism, like Elliott Smith and Yo La Tengo, throw in some of the most beautiful instrumentals. Do you think it's important to see lyrics as additional rather than compulsory?
I've always been a sucker for a good melody of a song. I've never been one to remember lyrics, but a melody, hook, bassline or whatever, has always stuck with me. I guess that's what drew me to making instrumental music in the first place. I could say how I'm feeling or the feeling I want to evoke by just using the instruments around me. It was very freeing.
Instrumental music is definitely at the core of this project, but I definitely want to continue working with other singers to stretch my writing styles and now seeing the benefits of collaboration.
When composing, do you always know going into it whether a track will be instrumental or written for lyrics? Do you ever repurpose songs after the fact?
It's funny, after working on these tracks for so long, any new demos I have been working on, I have ended up leaving room for vocals to appear on, which is something I've never done. But it's going to be a great challenge when the picture of what a song becomes clearer and deciding if this needs a vocalist or should be instrumental.

What has it felt like to create and live with these tracks in a context devoid of live music? The consensus among musicians is how empty it feels without the performance outlet, but I wonder from a creative point of view did it change your perspective in any way by, say, removing the pressure of writing with live in mind, or giving you more room to write?
There was definitely a feeling of freedom putting these tracks together, especially since the artist couldn't be in the same room as me, when I was trying sounds or different melody lines for countless hours. It removed that self-doubt or pressure that I usually put on myself. How this EP came together so organically, one artist at a time, didn't feel the need to think about how to present it in a live context. It's certainly something I would love to do, but having that openness has lent to these songs growing on their own accord.
Lastly, how are you feeling about the upcoming release, and the rest of the year to come?
I can't believe I've finally got here to be honest. It's been a long time working on this and getting all the extra elements in place (images, videos, assets etc.) that I'm ready to just enjoy the fruits of the labour. I definitely don't want to just jump onto the next thing, without appreciating what went into this. I would love to see people's reactions as they listen to the EP at a listening party or seeing it being played live. That community aspect is something I truly miss, but maybe we're starting to see the light at the tunnel and that avenue could open up. I'm just so excited to perform live again. That first moment of getting onstage and playing those first notes is going to be pretty emotional.
Amerik's Bouquet EP is out on Friday, April 23rd