Articles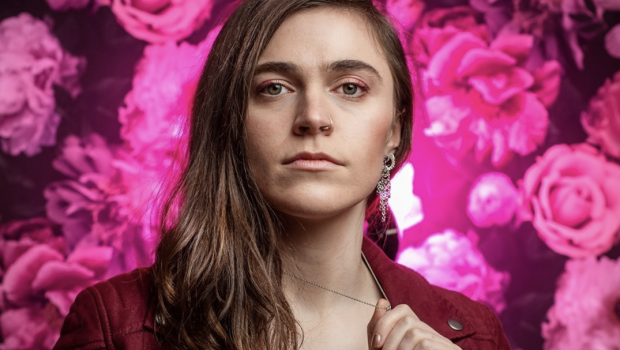 Published on May 31st, 2021 | by Brian Coney
0
Monday Mixtape: Lorraine Nash

From Crosby, Stills & Nash to Two Door Cinema Club, fast-rising Kerry multi-instrumentalist Lorraine Nash waxes lyrical about some of her all-time favourite tracks.
Damien Rice – Delicate
I find that there is nothing more comforting than finding a song that seems to perfectly mirror a situation you are in, or a feeling you have. When I first heard this, it was like Damien Rice had taken the words directly from my mouth. I love how a song can apply to so many people in so many different ways and that's why I would prefer for people to find their own meaning in the songs I write, rather than tell them why it was written and have them associate it with me.
Ben Howard – Old Pine
I don't know if it's because I'm from Kerry but the seaside is my favorite place to be. Ben Howard's music and the imagery in his songwriting has the ability of taking you there immediately. I used to listen to this album on the bus to school when we were getting that wonderful exam weather and it did seem to ease the pain a little bit.
Bob Dylan – Shelter from the Storm
I felt as though I needed some Dylan on this list and this is one of my favorites. It amazes me how he could write easily 10 verses each as strong as the next when sometimes I can find myself struggling to get to the end of a 4 th verse. There's obviously are reason that so many songwriters will cite Dylan as an inspiration and for me it's the fact that there is never a lapse in the quality of his writing.
Laura Marling – Song for our Daughter
As a female songwriter I have always idolized Laura Marling. This is a more recent song of hers but it's just a beautifully written track with a wonderful message. I think there is something so unique that can be found in female songwriting and the sentiment in this song is proof of that.
Cat Stevens – If You Want to Sing Out, Sing Out
How can you not love this song? It's just a wholesome celebration of individuality. I've always been a fan of Steven's and this is probably my favorite if I had to pick one.
Crosby, Stills and Nash – Helplessly Hoping
I sang a version of this with two friends for a college gig and it really was a bucket list moment as it's always been a favorite of mine. I honestly feel like there is nothing like the feeling of singing in harmony, especially when it is such a beautifully arranged piece of music like this. I could happily layer harmonies of my own for hours on end but to sing them live with other people is something I have hugely missed in the last year.
Gillian Welch – Everything is Free
It amazes me how Welch wrote this at a time when artists were just coming to terms with the digitalization of music but most of what she is saying still rings true today. It's very much a catch 22 situation to dislike how streaming platforms distribute payment but feel like it's the only way to have your music heard. As Welch says, "we're gonna do it anyway even if it doesn't pay".
Two Door Cinema Club – What you Know
This song just brings back happy memories with my friends from school and it seems to make it into every summer playlist we have. Two Door Cinema Club in general are my go-to if I'm in a good mood so I had to include them in here somewhere as this playlist was looking very sad and serious!