Features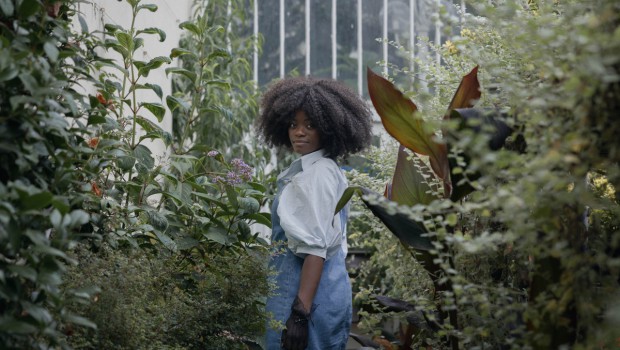 Published on September 14th, 2022 | by Josh Henry
0
Winnie's Got a New Hobby: An Interview With Winnie Ama
Northern Irish-Ghanaian artist Winnie Ama grabs a chat with Josh Henry about the power of pastimes, performing for royalty and prioritising positive energy
Words by Josh Henry
Photos by Jane Donnelly
"I feel like if you're having a good time and things are going well, if there's a crack in the door, get that door open and run through". Winnie Ama is certainly out the blocks. The Belfast-born, Northern-Irish-Ghanaian artist's brand of poppy electronica, combined with her own rich and distinctive voice, is seeing the light of day due to her penchant for hobbies like hula hooping.
"Every year I like to invest myself in a new hobby," she tells me. "For example, hula hooping was one I took on. I got really into it. I can do all the hula hoops on hands, on my legs, on my head, all at the same time. One year I was like, 'I need a new hobby. I also had a really bad breakup, so I was looking for something to put my emotion into. I like to sing but it's better to sing when the singing is good so I thought, 'Why don't I learn to do it properly?' So I went to London School of Music and that was great."
From a young age, Ama had been moved by music. Curiously, it came from sibling rivalry. "My sisters were in the church choir so they had their own separate group where they would sing as a trio," she tells me. "They're 10, 12 years older than me, so I was always trying to get up on stage with them even though I didn't know the songs or anything. I was definitely quite jealous. I looked at them like they were the coolest people on the planet."
While honing her craft, Ama decided to post her singing on social media in 2018. She was running in the right direction. "A friend of mine, Francis, said, 'I didn't know you sang.' I was like, 'I didn't know you made music'. So I asked him to make me an instrumental. Until then, I was just taking instrumentals off YouTube, singing over them and making my own songs. I thought it was great because no one had that music. That was only four years ago."
"Francis asked if he could have the song that I wrote over his instrumental," she adds. "I said, 'Yeah, keep it for free'. He called me. 'That's not how music works,' he said. 'You have to value your art and your creations'. I was like 'Okay, cool, that's fine. Just tell me what to do then. What's the situation? He said it was like ia business, and it's this and it's that. I asked, 'Does anyone really make money? It doesn't seem like they do.' Whenever he explained the whole commercial side of it, I thought, 'Oh, maybe I'll take this more seriously". The friend in question was producer Francis Groove. He and Ama collaborated on two tracks 'Can't Wait' and 'I Swear,' the latter reaching #7 in the UK Urban Club charts.
People in high places started taking notice. Recently, the fruits of that have included Ama getting the opportunity to perform for … the Queen. "Tourism Ireland was in touch, saying there was an opportunity to do a show in Paris," she says. "I was like, 'I'm in.' Then they said it was for the Queen. I though, wow, that's wild' That wat was pretty mad. I feel like I entered a secret world that people don't know about, that I don't know about. There's a secret world out there where people are living life in a different way than the rest of us."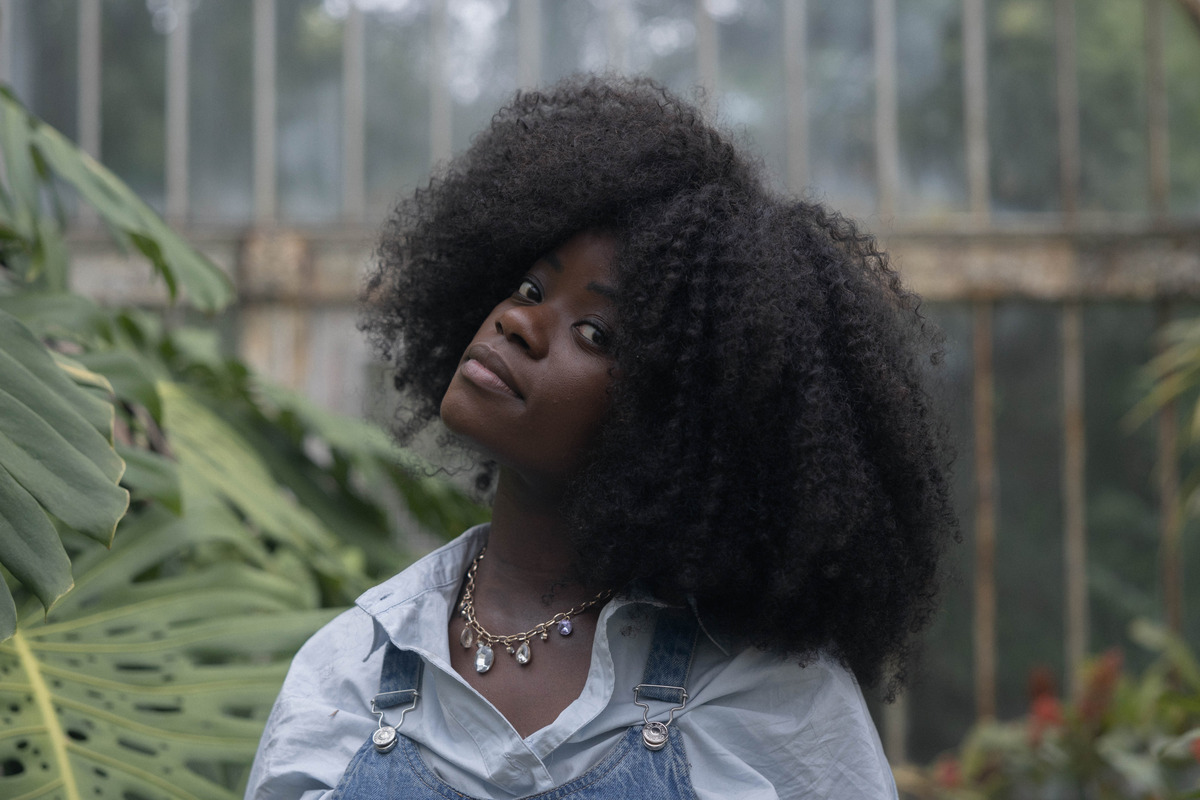 Ama makes upbeat, joyful music with a message. Her two singles to date, 'What Are We' and 'Here I Go,' exemplify that. It's a decision that she's consciously made. "With regards to 'What Are We', feel that divisive topics like Roe v Wade, Brexit and vaccines have all split the room a million times by just dropping those topic bombs in the conversation," she says. "Whereas with music, I feel like one of the best things is the connection with the people. We shouldn't be so angry with each other. Direct the energy to something that's going to add value".
"'Here I Go' is way more personal and a direct diary entry but there's also a collective side where I'm talking to all my friends who were like, 'You go girl, you got this'. I don't really like songs that are overly indulgent in a personal way unless it's some sort of connection or conversation with the people. Music that's almost conversational is the best kind of music for me."
"There are so many versions of life, in terms of what can happen around every single corner," she adds. "If you go in there thinking, 'This could be good' then usually it's good, or at least there's something that could be good in there". With the music to match the mindset, it seems Ama has found what she's been searching for. Josh Henry