Features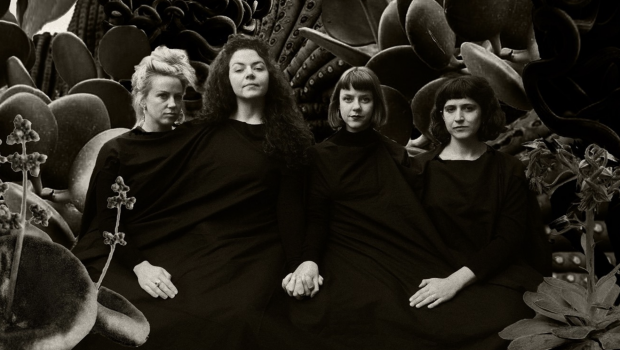 Published on January 24th, 2023 | by Brian Coney
0
The Lay of the Land: A Catch-Up With Landless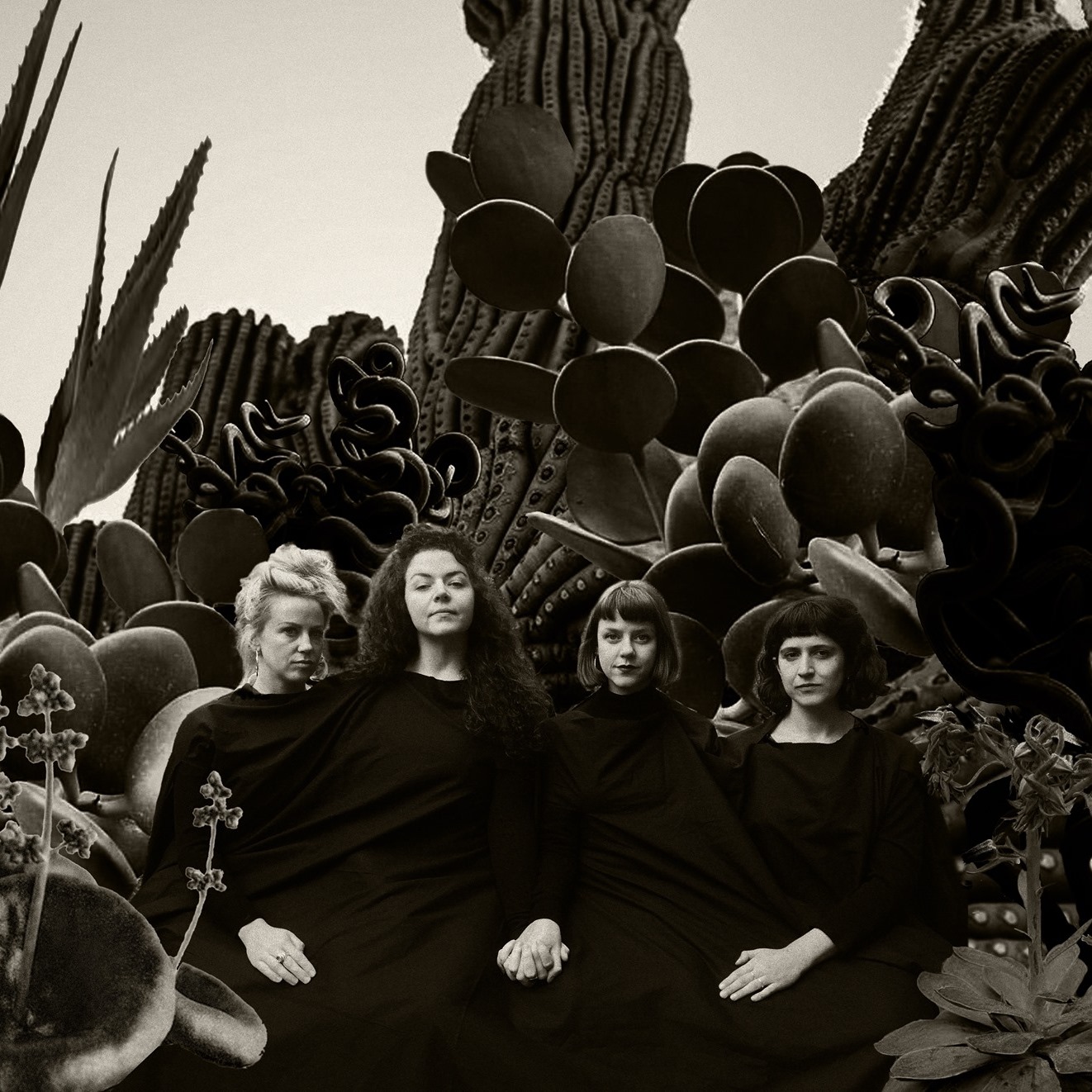 Ahead of their highly-anticipated headline slot at Letterkenny Trad Week this Friday (27th January) we chat to Landless about their upcoming second album, ten years of their world-beating unaccompanied traditional folk and the contemporary trad folk landscape of Ireland.
Hi Landless. We last talked back in 2018, off the back of featuring you as our 18 for '18 artists. Lockdown notwithstanding, you've covered some sizable ground in the in-between. Can you sum up how the last five years have been for you, collectively?
Ruth Clinton: The last five years have been a blur of house moves, babies, study, work, and then of course pandemic restrictions. We've been fortunate to get to keep singing together (nearly) throughout, and were especially lucky to have recorded the majority of our second album in the weeks before Covid hit.
Your most recent album, 2018 Bleaching Bones, is something of a modern Irish classic. Its follow-up is, then, very highly-anticipated. What can you tell us about what's in store there in the coming months?
Ruth Clinton: That's a lovely thing to hear! Thank you. We're happy to say that our new album is very nearly finished and will be coming out soon. Produced by the wonderful John 'Spud' Murphy, this album also includes some instrumental accompaniment on pipe organ, strings and trombone—amongst others—by Ruth, Cormac Mac Diarmada (Lankum) and Alex Borwick (Niamh Regan). We've been singing many of these songs for years now, so we're excited to get them out into the world.
You've long been masterful at traditional, unaccompanied singing. How do you think this particular approach has evolved in terms of crafting and refining over the years?
Sinead Lynch: I would say we've definitely experimented more while staying within the realms of traditional music. We have songs in Slovakian and Norn which is an extinct language that was spoken on the islands of Shetland and Orkney. We've composed our own melodies and harmonies using poetry from various writers. I think we've become more confident in our approach to how we harmonise too, using different layers etc.
You recorded Bleaching Bones with Spud Murphy and Ian Chestnutt at Guerrilla Sounds in Dublin. Who did you record with this time around and what was your thinking in terms of the overall sound and feel of the record?
Ruth Clinton: We worked with Spud again for this album, having been totally spoiled by the experience of working with himself and Ian the last time around. This time, we wanted to create a slightly more intimate sound, by scaling back on some of the reverb and increasing the presence in the vocals. We also wanted to push the complexity of our arrangements in terms of the intricacy of the harmonies and the inclusion of instrumental accompaniment.
2023 marks 10 years since you formed. You are rightly regarded as one of the most distinctive, and captivating, acts on the island. If you could go back and speak to yourselves in 2013, what would you say? Do you think they would be blown away by what you've achieved?
Ruth Clinton: Given that, initially, we had no intention of even being an official 'band', I think we'd be surprised and delighted that we're looking into releasing our second album. We've been lucky to perform in some really unusual venues and situations along the way, from tall ships to tunnels to Trafalgar Square!
Sinead Lynch: Once (and only once) someone shouted across the street at us, "Hey! Are you Landless?!" If I could go back and have a chat with us I'd say 'this is going to change your life, relish every second of it'.
I was going to say "effortlessly captivating" above but that would disregard the sheer amount of time and intent that goes into your music. I suspect there's a strong meditative quality to the focus that comes with delivering your songs exactly as you hope. Is that the case?
Sinead Lynch: Absolutely. Obviously there's a million outside factors that can distract you when you have a performance, but when the mood is right, from the audience and within ourselves, it's really magic being able to sing these songs together. Very cathartic. We often close our eyes while singing, which I think helps to focus on the song, but on occasion I forget we are performing for a moment. You can become entranced in a way, perhaps as one might while meditating, when singing a song you know very well, especially when in harmony with friends. My guess is that some of the effects that both singing and meditation have on body and mind are closely related. Having said that, I think the adrenaline that comes with performing to a crowd can balance it out a bit too!

Between yourselves, Lankum, Lisa O'Neill, Junior Brother, The Mary Wallopers and others, Irish contemporary trad has gone from strength to strength in recent years. 2023 looks like it's going to be another. You must take a lot of inspiration from that particular community of like-minded creators?
Ruth Clinton: It's wonderful to see how the scene has grown and fostered so many brilliant acts over the years. 2022 also marked ten years since the start of The Night Before Larry Got Stretched, a traditional singing session that we and others started, to encourage young people to sing. All these years later, it is heartening to know that there is still a solid community of singers of, and listeners to, this kind of music, outside of a professional performance context. Bands like The Mary Wallopers have had a similar effect of encouraging all kinds of people to try their hand at traditional music and I think that's great!
Lastly, you play Letterkenny Trad Week on Friday, 27th January. What's in store for this particular performance, and is it safe to presume some new material will be aired?
Ruth Clinton: We can't wait to get up to Letterkenny, it will be our first Donegal gig outside the Inishowen peninsula. We'll be singing a mixture of songs from Bleaching Bones, from the new album, and more!
Sinead Lynch: It's also our first gig this year and we're excited to get stuck in, the brilliant Niamh Bury and Julie Avalon are also performing. We've known those guys for a long time so we are eagerly waiting to see and hear everyone.
With support from Niamh Bury and Julie Avalon, Landless play Letterkenny Trad Week An Grianán on Friday, 23rd January. Tickets are on sale now