Features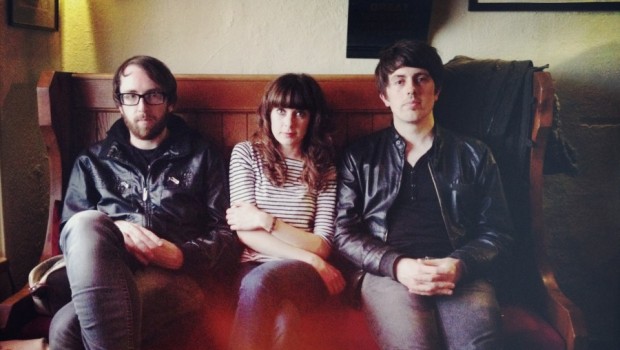 Published on January 13th, 2015 | by Joe Madsen
0
Interview: Sleep Thieves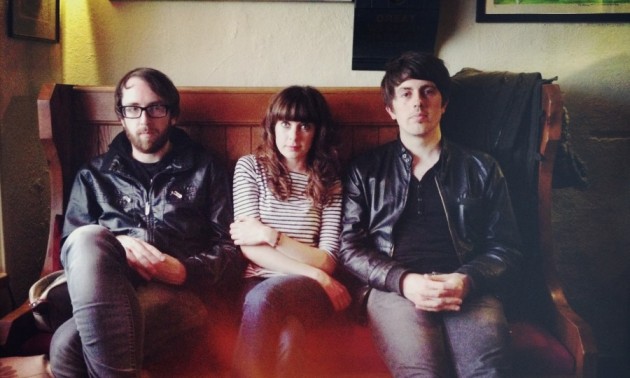 Dublin electro-pop threesome Sleep Thieves have steadily spent establishing their reputation as one of the country's most alluring and exciting acts. With the moody, hypnotic "disco-noir" of their Minty Fresh-released debut album You Want The Night winning an ever-expanding transatlantic fanbase, Sorcha Brennan, Wayne Fahy and Keith Byrne look set to soundtrack many more nocturnal rambles of the soul in 2015 and beyond.
Ahead of their free show at Belfast's new-fangled Woodworkers this Saturday night, Joe Madsen talks to Sleep Thieves about their colourful journey so far.

Your LP You Want the Night marks your debut full-length album with US record label Minty Fresh. Did you work with a producer for this follow-up to your self-released EP Islands in 2012? How have you adapted to having other hands on your work?
Sorcha (Brennan – vocals, synths): In contrast to our EP we recorded You Want the Night in our home studio. We decided to invest in equipment and software that we could use on future recordings. This allowed us time and space to do it as we wished, and with no further cost implications or time limits. Keith spent lots of time manning the computer and we got to experiment with mics, effects and different recording techniques. The whole experience of recording like this was extremely fun and allowed us to be creative as in the studio. Rian Trench (Solar Bears) mixed 'Sparks' in September (it was the streaming of this single that got us the Minty deal) and we felt that he completely "got" what we were doing. Over the Autumn he mixed the tracks three at a time. I tend to have really visual descriptions of what I want something to sound like and Rian totally understood all of them. I think for other people it might have seemed really odd to say "I want the vocals to sound like I'm standing on a cliff, shouting defiantly to a storm" but he knew exactly what to do. From the moment the songs were created and throughout the whole recording/mixing process we had clear ideas of what we wanted to achieve and when we got to hear it on vinyl we were very happy with the final result.

What is the significance of the album title You Want the Night? Does it speak to the relationship you have with your audience, either as live performers or studio artists?
Keith (Byrne – synths, guitar, bass, programming): I think after we wrote 'You Want The Night', the track, we had decided that the track title had really summed up the vibe of the album. The album itself was for the most part written and recorded at night, out of necessity more than anything (that's when we were free). It would have been a completely different album had we have written it in the summer sun I reckon and I definitely think the night vibes had a part to play in how the album turned out.
Sorcha: The lyrics "You want it all, you want the night" are about being driven, about obsession, and about reaching for something that seems beyond your reach. We spent many hours over nine months working on these songs, making demos, talking about what they meant, crafting something that we could be proud of. The reference to night seemed to embody the dark edge that the songs and lyrics have, while the chorus of that song summed up our own commitment to the album, and our ambition to make something really good.

You included one track 'Oceans' from the EP on this latest record. How do you feel your sound and style have developed as you've moved further into the spotlight with this new album? How do you feel they've stayed the same?
Wayne (Fahy – vocals, synths, bass, programming): I think that 'Oceans' was probably the track from the EP that best captured what we wanted to bring into the album. I do think that we write for ourselves, and any progression in our sound is definitely a natural evolution rather than a purposeful effort to strive towards a particular end point. We do write and rehearse in a basement in Dublin city, no windows or natural light so that may have informed the dark shades of the album!
Your sound is self-admittedly heavy on synth and electro-pop. How do you plan to maintain your own sense of identity in a musical generation where synth revival is booming and moving further into the mainstream?
Sorcha: As a band it has always been an aim of ours to make music we enjoy creating and performing. We haven't set out to sound like anyone else and the songs are formed from our own experiences, emotional response to the sounds we're making and a means of expressing something of ourselves. I believe that our music is original because it comes from us and is an extension of us. Of course we want other to enjoy it but we also want it to connect with their memories and feelings. When we write we do so as if we are in front of an audience, and we get lost in the music. Trends come and go but that genuine and personal songwriting will always connect with an audience somewhere. As a band we don't know where our music will take us but we'll follow it's lead.

Who are your strongest influences, both in studio and on the stage? Any classic favourites from the 80's when synth music first became iconic?
Keith: That's a killer – so, so many. I know we all meet on certain artists like Fleetwood Mac, Kate Bush and DEVO as big influences. I listen to anything from Reverend Gary Davis to Seals and Crofts to DJ Krush and everything in between and beyond. I think the more you listen to the more you can absorb different perspectives and ultimately open yourself up to different ideas.
2014 saw an onslaught of live performances both in Ireland and in the states, particularly the west coast. How have your experiences as a live act informed your progression of work in the studio?
Wayne: After several recording projects, sandwiched between many live shows, we did agree on a simple but very valuable mantra – when writing especially, we don't let the 'what part will I be playing live?' question affect the arrangement of the song. Its a common tendency for each member of a band to ensure that everyone is constantly busy on stage but that can contribute to a 'kitchen sink' approach to writing where a song is left with no room to breathe. With every show we've done, big and small, each of us have the confidence to take a step into the background live, when needs be, as the music is centre stage at the end of the day.
Do you feel yourselves responding any differently to audiences abroad than you do to audiences at home?
Keith: We just love playing to people anywhere. really. If you've taken time out of your day to come see us then we want it to be great for you. We love chatting to people, we love questions about equipment, music or anything for that matter.
Both your work with a US-based label and your travels as a group this past year have garnered you considerable attention overseas. How will you weigh the importance of maintaining your image in home-base Ireland with forging a name for yourselves as an international act?
Sorcha: We've found that location is not so important as it used to be. Over the past two years we've had great interest from international fans. Our EP was more far reaching than we could have imagined and one of the songs has over 1 million plays on Spotify. From experience going outside of Ireland, whether on the internet or on tour, only heightens interest in our music at home. We had a really good 2014, at home and abroad, and playing big stages at Castlepalooza, Electric Picnic and Cork Jazz Festival has brought us to a broader audience here. We have big plans for this year!