Features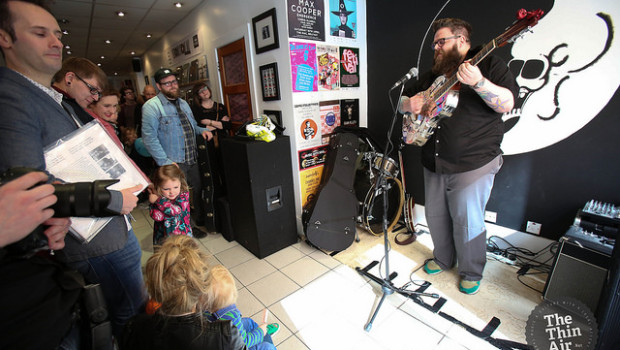 Published on April 18th, 2016 | by The Thin Air
0
Record Store Day 2016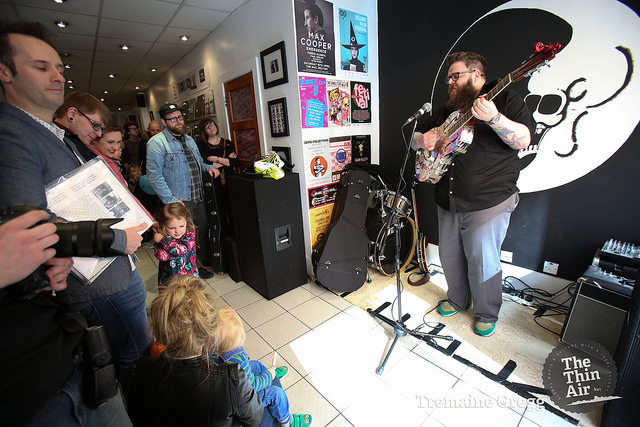 In the early years of Record Store Day, depending on where you lived in Ireland your choice of independent record shops to visit may have been limited or even nonexistent. But despite the growth of downloads and streaming in the eight years since the day started, while some old shops have died away, many more have sprung up in their place, and many of those who had nowhere to go in 2008 are now spoiled for choice. As the number of limited edition releases grow and major labels further muscle in on the event it's easy to grow cynical and decide against getting up at the crack of down to hunt down newly released rarities – though with queues apparently starting around 2am outside some shops, it seems many people haven't – but increasingly it feels like the real magic of Record Store Day lies not in the morning bloodbath but in the free events of the afternoon instead, and this year there are plenty to choose from.
Dublin features a plethora of in-store gigs from shops like Little Gem, Tower Records, whose lineup boasts September Girls among others, and Freebird, whose bill includes a set from Owensie, while Derry's Cool Discs had Waldorf & Cannon among their lineup, not to mention the other shops up and down the country putting on similar showcases.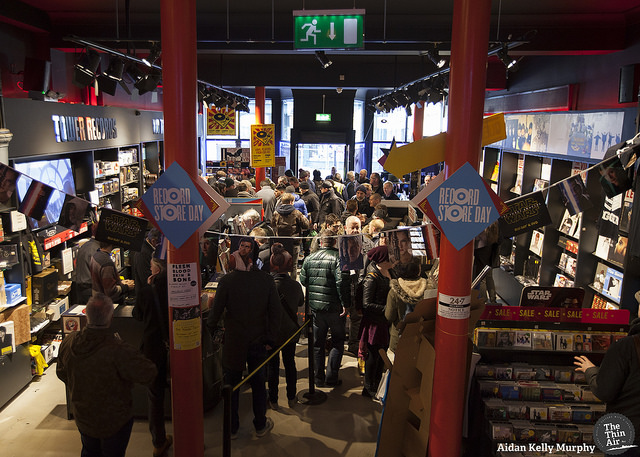 While Belfast has plenty on offer with DJ sets and performances in Head, Dragon Records and Belfast Underground Records – the latter two also celebrating their 6th and 1st birthdays respectively – it's Sick Records who have put together the most enticing bill today, gathering some of the most exciting live acts from this part of the country. The shop's small and narrow shape makes it seem an unlikely location for in-store gigs, but with space at a premium they've wisely stuck to acts with minimal setups for most of the day, while still managing to display an impressive variety. Things get off to a folky start with Hatchet Field, a new solo venture for Hornby of math-rock duo The Continuous Battle Of Order that sees him swap his electric guitar for a banjo, before Pixie Sayter charms with her piano balladeering. In a live, stripped back setting, Robyn G. Shiels, armed with an acoustic guitar and a banjo player, gives off even more Will Oldham vibes than on record, but things take a turn with Autumns whose guitar feedback and shouted, echoing vocals channels Berlin's Einstürzende Neubauten, while a Big Black-esque drum machine pounds away in the background and Christian Donaghy's manic energy sees him roam around inside and even outside the shop. Gross Net, aka Girls Names' Philip Quinn, continues in a similar vein with more synth sounds and a (slightly) greater sense of melody, and both acts attract the confusion of bewildered passers-by. The best is saved for last, however, and though Sea Pinks look somewhat cramped in the corner, their short set of surf-tinged indie pop is the day's highlight. They mainly draw on new album Soft Days and its predecessor Dreaming Tracks, but find the time to debut two new songs, suggesting their prolific nature is in no danger of abating, before resurrecting old favourite 'Dead Seas' to finish.
There's been a real sense of community all day, the same faces coming and going, and now everyone looks ready to either continue the party somewhere else, or go home and stick on some records. Cathal McBride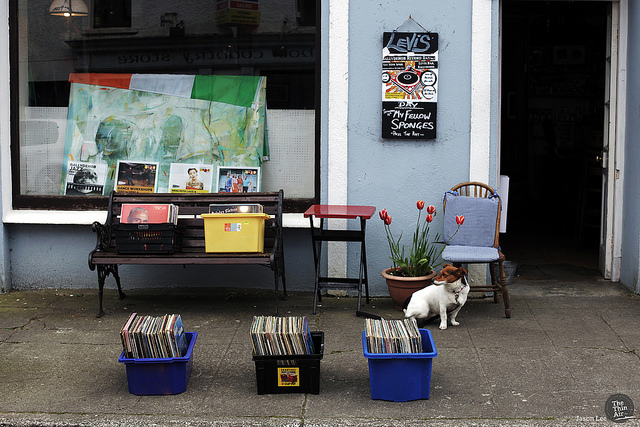 Photos by Joe Laverty, Aidan Kelly Murphy, Mickey Rooney, Jason Lee and Tremaine Gregg.