Articles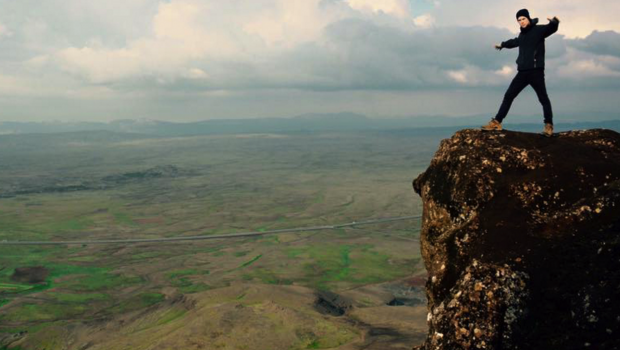 Published on September 9th, 2016 | by Aidan Hanratty
0
Rave New World: Bjarki, Frankie Grimes, Shanti Celeste

Aidan Hanratty takes you through the essential electronic gigs, tracks, mixes and releases of the week.
Gigs
Collate presents Bjarki Live, The Bunatee, Belfast
Friday 9 September
Iceland's Bjarki hit the big time last year with 'I Wanna Go Bang', a silly banger on Nina Kraviz's трип label, having previously featured on that imprint's first two compilation releases. Since then he's dropped "Б", and Lefhanded Fuqs is due in the coming weeks. You can catch his blistering live set tonight at The Bunatee, but be warned, it will… bang. Sorry.
Axel Boman, Kornél Kovács & Pedrodollar, Opium Rooms, Dublin
Saturday 10 September
These three guys are behind Studio Barnhus, which most recently put out Kornél's album The Bells. They're absolutely superb DJs too though, so check out them and their brand of slick, vibey house in Opium Rooms.
Twitch is 10, Queens Student Union, Belfast
Saturday 10 September
Belfast mainstays Twitch are celebrating 10 years of throwing parties, and while they've got a pretty unbelievable line-up for their October night (more on that one later), they're also keen to celebrate Irish talent. To that end, they've got some stellar names from our own scene playing this weekend, with live sets from JC Williams and Chris Hanna and DJ sets from Dublin-based Kenny Hanlon of Apartment Records and Sage & Mode 1 of Subject. Not all parties are about the international big names, remember.
Tracks
Cosmic Garden – Sealaconda (Creta Kano Dub) [Happy Skull]
Happy Skull coming through once again with some lush delights from Creta Kano, whose 'Skyway Motel' was one of the finest tracks of 2015. Italian producer Cosmic Garden is behind the label's next release, and his sound is classic, dreamy house music. Creta Kano takes Sealaconda into dubby, half-time territory.
Frankie Grimes – At The Controls
Fresh from a celebrated closing set at the Peace Pagoda at Electric Picnic, Dublin DJ Frankie Grimes dropped a glut of tunes on his SoundCloud this week. There's a huge range, from soul edits and dancehall reworks, not to mention his ambient-leaning work as Faws, but there's a nice bunch of chunky house tracks to boot. 'At The Controls' is typical of his approach, with buzzing synth stabs, a rolling bass line and a muted ragga vocal sample.
Rote – End Of The Sky [BleeD Music]
Casper Clark aka Volte-Face teams up once more with Daniel Avery as Rote, as they prepare to release a new set of tracks on Clark's BleeD Music. While each producer is known for straight-up bangers, this one is a deeper affair, like ambient-tinged dub techno with a hint of menace lurking in the shadows. Spine-tingling stuff, it would sit perfectly on a label like Silent Season.
Mixes
DISCWOMAN 09 x Dis Fig
The latest in the ongoing DISCWOMAN series is from Dis Fig, a Chinese artist born in America and now based in Berlin. It's part electronic exploration, with ambient segues and mechanical abstractions, part heady club, with Danny Brown rocking out over Emptyset in one of many moments of brilliance. This goes hard, no doubt about it.
BIS Radio Show #850 with Shanti Celeste
Discotekken have just announced a double-header starring Soichi Terada and Shanti Celeste next month, so what better way to get acquainted with the Bristol-based DJ than her recent Beats in Space set. As ever, she goes for floral house that's brimming with life, stuff that quite simply makes you want to dance. Steven Julien's 'Kingdom' is a particular highlight, as well as her own sprightly remix of LMYE on Idle Hands.
Mind Lotion – Altitude Attitudes [Antinote Recordings]
Mind Lotion, who's previously released on a number of labels as Fantastic Man, drops this gorgeously sunny album for French outfit Antinote. Autumn may be upon us, but this is a true slice of Balearic wonder. There are tinges of 80s synth, hints of accordion at times, but all through the lens of a no-nonsense dance sensibility.
Jack Murphy – KS1 [Knowing Something]
San Francisco-based Jack Murphy is a beloved presence on Twitter, known fondly as the Techno Detective for his incomparable knowledge of and never-sated passion for the genre. He's also a genuinely nice guy, and more importantly a hugely talented DJ and producer. After two releases for Reference and one for DBA Special Editions, he's striking out on his own with the Knowing Something label. Four cuts of electro-drenched techno, with gurgling bass coming up against snarling kicks and crisp hi-hats. 'XLXD 3' is particularly invigorating, but each track here is essential.