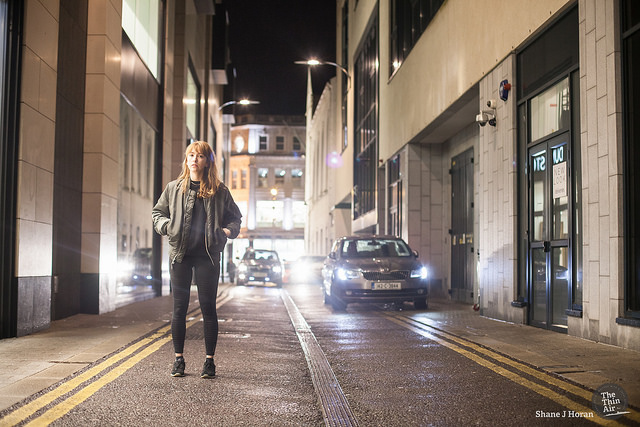 Ellen King AKA ELLLL is a Cork City native who started a music degree with a background in classical piano. When the opportunity arose she immersed herself in every available course on tech and minimal composition, and around 2011 she started performing as ELLLL. She was soon supporting acts like Bee Mask, Vessel and Tim Hecker in venues across Ireland, as well as travelling abroad to support Carter Tutti Void in London. A slow but steady stream of cuts on SoundCloud have become gradually less abstract and more beat-focused, retaining the singular character that's driven her approach over recent years.
A highlight of 2016 came with a performance on Boiler Room in Dublin alongside Sunil Sharpe, DeFeKT, Daire Carolan and Sonel Ali. Pressing delays meant her first release, 'Romance' on the Art For Blind label, is only coming about now, despite a long lead-in time. Such is the way for independents when vinyl is now a billion-dollar industry. 'Romance' features techno that's laden with sprightly melodies atop hefty bass, mutant fog bringing dark intensity to the dance floor.
On top of her solo work, she also collaborates with Irene Buckley as Wry Myrrh. "We kept saying we should have a jam together, finally did and just clicked. It's so rare that happens. We just sit down and play music together and it works. I don't question it!" The plan to release some tapes this year, and since the tape resurgence hasn't quite hit peak vinyl, we can count on that one coming to pass.
She has also established Gash Collective, a venture that supports and encourages women of all ages who are trying to learn more about all aspects of left field electronic music. All told, ELLLL is a busy artist with a lot on her plate, who's doing things for the right reasons. Aidan Hanratty
Photo by Shane J Horan