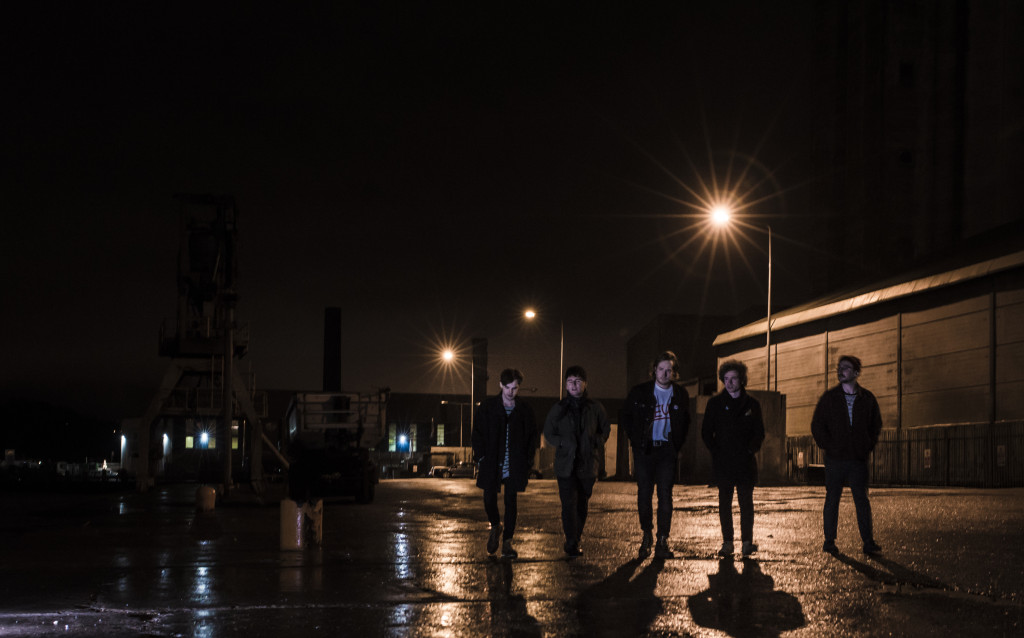 We continue 18 for '18, our feature showcasing eighteen Irish acts we're convinced are going places in 2018. Throughout January we're going to be previewing each of those acts, accompanied by words from our writers and an original photograph from one of our photographers. Next up, The Sunshine Factory.
Photo by Abigail Denniston
The Sunshine Factory want to be as inescapable as The Brian Jonestown Massacre. At least, that is according to an interview with The Thin Air last November where they also name dropped the likes of My Bloody Valentine, Spaceman 3 and Joy Division as influences. Unlike so many other young bands that cite the same post-punk, psych and shoegaze allegiances though, this Cork quintet take the warts-and-all approach in their recordings and live shows, mercifully denying us yet another Loveless/Unknown Pleasures tribute act.
Rather, on their debut EP Cruelest Animal, released on their own Sunshine Cult label, the group – made up of Jack Horgan (guitar and vocals), Daniel O'Sullivan (guitar), Jack Corrigan (synth), Steve Flynn (bass)  and Mark Waldron-Hyden (drums)  – dragged listeners into some murky, industrial depths in the same vein as their Cork contemporaries The Altered Hours and Elastic Sleep.
Take the EP's title track, a sprawling psych number that walks a tight-rope between controlled melodic hooks and an ever-present anxiousness that it will all fall apart. 'Some Kind of High' speaks to the same hazy psych mood that has defined much of post-punk's traverses into balladry since the 80s. 'Red Light Ritual' meanwhile sees the band tastefully working in Krautrock sensibilities with a Fall-reminiscent motorik bass-groove propping up phasered and uneasy vocals. The EPs closer 'Seer', then, sits in the same smoked-out living room as some of Fat White Family's more grotesquely tender moments ('Love Is The Crack').
With plans for a double A-side, a new EP and an eventual album on the cards, the precocious, wiry debut from The Sunshine Factory has us very anxious indeed for what the future holds. All going well, these chaps will quickly be front and centre of the current psych-wave in Ireland at the moment that has seen The Altered Hours, The Jimmy Cake, Percolator and Crevice release some of the best homegrown oddities we've heard in a very long time.
There's something brewing in the water of the River Lee. Drink the long draught. Eoin Murray