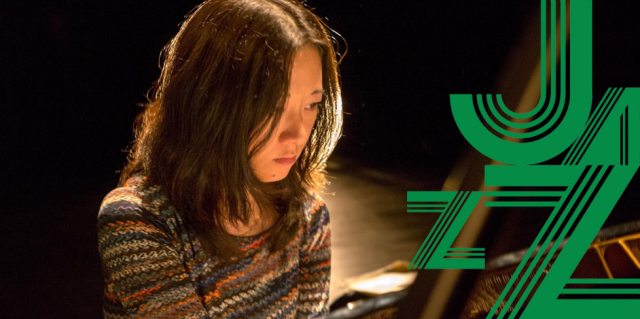 Brilliant Corners, as we've said before, is "the finest patchwork of jazz & sonic digression that Belfast has to offer", and, in its seventh year, has pulled out all the stops to make this another memorable piece of scheduling. It officially kicks off tomorrow with Ulster Youth Jazz Orchestra & The Comet Is Coming – the latter of which is sold out – and we'll be highlighting some of the events on offer throughout its run from March 2-9.
Firstly, we have contemporary pianist Izumi Kimura, who plays an afternoon show this Sunday in the intimate Black Box Green Room. Her liminal craft is one of nuance, subtlety and precipitous intensity, lodged in the crack between improvised and composed music.
Her meditative, dynamic approach is informed by the following philosophy: "Between abstract and concrete, variations of the forms the Nature takes, our roles, cultures, languages, attitudes, things unknown, things in between, invisibles and inaudibles, all these things are vibrations I try to listen, through the act of playing the piano."
Perhaps linked to her background, her sound and approach has few firm antecedents; Born in Yokohama, Japan Izumi moved to Ireland in 1995, studying with Ray Keary at the Royal Irish Academy of Music before performing extensively throughout the country and abroad as a solo, orchestral and chamber musician. Though classically trained, Kimura's time in Ireland has been spent exploring jazz music, working with many of the island's leading musicians. While more than competent in adhering to the genre's conventions, her inclinations toward the contemporary & avant-garde have added fascinating depth to her canon, having worked alongside Crash Ensemble, interpreted prepared piano pieces by the likes of John Cage, and worked alongside fellow Moving On Music favourite Ronan Guilfoyle on rearrangements of the music of rock & jazz bassist Jack Bruce.
Recently, she's worked with contemporary & free jazz musicians Barry Guy & Gerry Hemingway on some ruminative improvisation – listen to their collaborative album, Illuminated Silence. Her levels of technical fearlessness, stamina and strength make for a breathing, slow-burn performance. We urge you to base your Sunday around this one.
Izumi Kimura performs at the Black Box Green Room this Sunday, March 3. Tickets are available for a mere £6 from Eventbrite, and doors open at 2.45pm.