News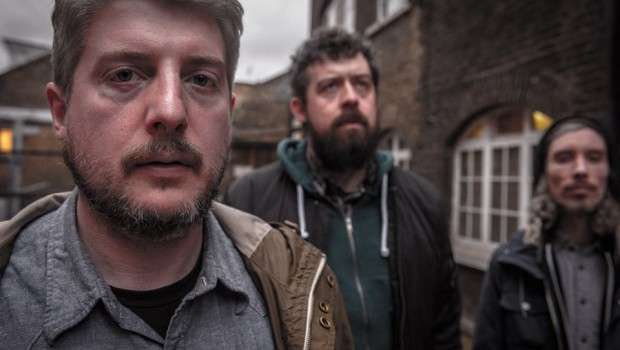 Published on May 18th, 2018 | by Eoin Murray
0
Video Premiere: No Spill Blood – Ossein (Live)
Ahead of what is set to be a monstrous midnight show tomorrow night (19th May) in The Grand Social, Dublin's cosmic heft overlords No Spill Blood have shared a brand new track in the form of 'Ossein'
Recorded as part of a live session in Guerrilla Studios Dublin this month, the synth-doom, Komische, prog behemoths have served up another dose of world-swallowing energy marked by Matt Hedigan's frightening howl, Ruadhan O'Meara's trademark synths and Ror Conaty's propulsive drums.
The track marks the first new music from the trio since their 2015 Sargent House outing Heavy Electricity. The session was shot and edited by Thom McDermott. Feast your ears below.
Tomorrow night's party kicks off at midnight with support from Deborah. Tickets are available here.
Check out our Monday Mixtape features with Ruadhan O'Meara and Ror Conaty here and here.