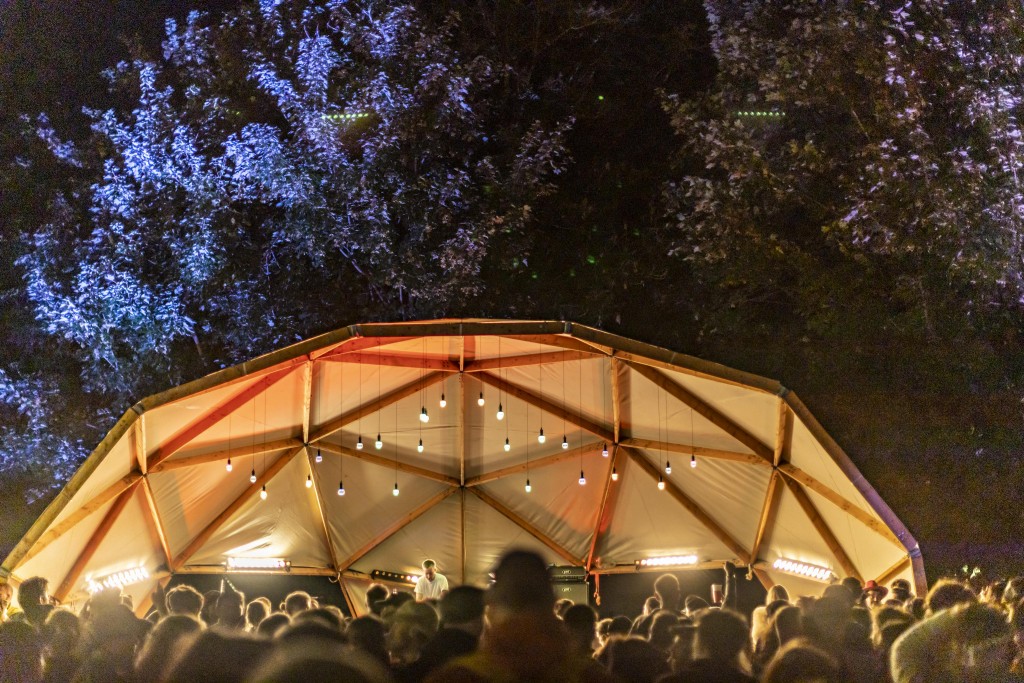 Here's the story: if a singular sense of belonging sits at the heart of every great summer festival experience, Another Love Story can lay claim to being masters in their (Co. Meath) field.
Since its inaugural outing in 2014, the August weekender has transformed the sublime, 18th Century Killyon Manor into a cosy yet sprawling playground of first-rate music, art, conversation, food and more. Centre-stage, every time, are the people. As you walk up to the manor, tent pitched and first can cracked, a deep-set appreciation of the urge mentioned above to be one with both close friends and new faces will set in.
And that's where one of the most consistently well-curated festival programmes comes in. The curatorial edge of ALS has ensured sold-out outings over the years to literally no one's surprise and this year is set to be no different. Returning across 18th-20th August, this year's bill unites acts as wonderfully diverse as The Comet Is Coming, Elaine Howley, Sofia Kourtesis, Trá Pháidín, James Holden, Lisa Hannigan, Negro Impacto, TR-One, Rachael Lavelle + Glasshouse, and countless more. And that's before even mentioning Zeitgeist Freedom Energy Exchange, The Cope, Theon Cross, and the masterful Martin Hayes.
As anyone who's ever been will attest, the careful curation extends to Another Love Storey's annual DJ line-up. One glance at this year's bill is a joy to behold. There's Prosumer, Mano Le Tough, Charlie Bones, and a raft of homegrown legends including Cian Ó Ciobháin, Lou Bru, Lolz, Lumo DJs, Peter Curtin and Donal Dineen, who brings his essential Backstory series to the manor.
Setting ALS apart from the very beginning is how it manages to strike a balance between feeling intimate yet something to be consistently unravelled. Walking to and from performances and happenings at stages like Further Afield & The Front, the festival's bespoke woodland dance stage Tree Haus, The Shift Yard, Way Out There and Moon River, you'll find yourself being drawn to some new shortcut, or pop-up, or curious attraction. Paired with a totally organic emphasis on community wondrous, meaningful connection, it makes for a weekend like no other.
Sealing the deal is a host of talks and events throughout the weekend. As well as morning swims in the river, yoga, massage, The Bosca Beatha Sauna, you can expect conversation and music from the likes of Colin Barrett, The Stinging Fly, Young Heart DJs, Brigid Mae Power, Phil Christie, Brìghde Chaimbeul and Aidan O'Rourke, Perlee and a whole love more. Check out the full range of side quests below.
As ever, there will also be an abundance of stellar food, coffee and beverages throughout the weekend, which family camping is introduced for the first time.
Tickets are going quickly – get yours via ALS right here.
Photo by Allen Kiely